Justin Bieber

.

Justin Bieber on NOOK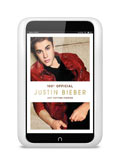 Discover Justin's latest book, Just Getting Started, and the best in reading and entertainment on NOOK® HD.
Explore NOOK® HD >

Hardcover
Like a backstage pass to the world of pop music's reigning boy wonder, this book offers an intimate peek at Justin Bieber's life.
Also Available...

NOOK Book (eBook)

Paperback

NOOK Book (eBook)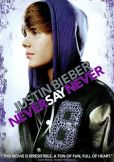 Justin Bieber: Never Say Never
This documentary follows the teen idol as he prepares for his first sold-out show at New York City's venerable Madison Square Garden. Interspersed with concert footage are home movies taken when Bieber was much younger and just starting to show a knack for music