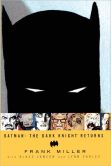 July 23, 2014:  Today's NOOK Daily Find is a collection of BATMAN titles for just $2.99 each!
Overview
Celebrate the 75th anniversary of the Caped Crusader with today's special NOOK Daily Find on Batman Day! Save up to 80% on our collection of Batman titles for your NOOK — including 10 essential graphic novels for $2.99 each! Explore the entire collection and save big today!
And the celebration continues — we've put hundreds of Batman comics on sale for $0.99 each! Shop here.
#GetPopCultured and find events at your local B&N store celebrating Batman Day! www.bn.com/GetPop-Cultured
This special price is valid for today only
 – stay tuned for tomorrow's 
NOOK Daily Find
.