To celebrate this week's Free Friday book selection, NIGHT SWIM, author Jessica Keener's publisher, The Story Plant, is making five more compelling women's stories available for the special NOOK price of $4.99.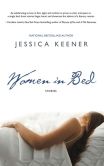 WOMEN IN BED by Jessica Keener
Jessica Keener, author of the debut novel NIGHT SWIM, returns with this collection of nine stories that thematically address variations of love – love of self, family, and sexual relationships – from loneliness and isolation, desperation and rejection – to need and passion, forgiveness and, finally, to love found.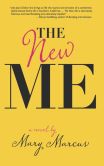 THE NEW ME by Mary Marcus
Harriet is floundering. She's in her early forties, her kids have gone to college, her marriage feels empty, her cable TV cooking show has lost its sense of inspiration, and she longs to leave the West Coast for New York. Then one day she meets Lydia, a gorgeous woman in her late twenties. Lydia reminds her so much of herself in the past, and her husband, who hardly likes anything, likes Lydia as well. It slowly dawns on Harriet that Lydia could be the answer to everything that's ailing her.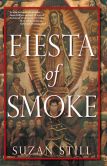 FIESTA OF SMOKE by Suzan Still
Against a backdrop of rebellion and intrigue, love between Javier Carteña, commander of insurgent Mexican forces, and Calypso Searcy, an American novelist at the pinnacle of her career, sizzles with passion across a broad sweep of history. From the Conquest of the 1500s to the present, the story races across space, from the forests of Chiapas to the city of Paris, and tells one of the greatest love stories of any age.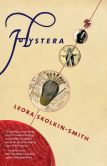 HYSTERA by Leora Skolkin-Smith
Set in the turbulent 1970s when Patty Hearst became Tanya the Revolutionary, HYSTERA is a timeless story of madness, yearning, and identity. After a fatal accident takes her father away, Lillian Weill blames herself for the tragedy. Tripping through failed love affairs with men and doomed friendships, Lilly retreats from the outside world into a world of delusion and the private terrors of a New York City Psychiatric Hospital. An unpredictable portrait of mental illness, HYSTERA penetrates to the pulsing heart of complex questions.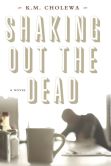 SHAKING OUT THE DEAD by K.M. Cholewa
(On sale June 24, pre-order now!) Geneva is a 62-year-old woman for whom love is a lesson. Paris is a 29-year-old man for whom love is a feat. Tatum is a 34-year-old woman for whom love is a tragedy. But because love is none of these things, none know love. Over the course of four seasons in Southwestern Montana, all of that will change. A poetic journey through the landscape of the human heart,  SHAKING OUT THE DEAD is a novel that will take residence in your soul.