FREE FRIDAY BOOK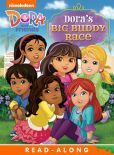 July 4, 2014: Today's Free Fridays book selection is DORA'S BIG BUDDY RACE – a story about Dora and her new friends entering the big city race as a team to raise money to rebuild the playground.
Join Dora and her friends as they work together to give back to their community and run into magical and unexpected surprises along the way!
July 4, 2014: Today's additional Free Fridays book selection is MEET ALANA – a story about Dora and her friend Alana traveling to a magical kingdom and get some very special help with their royal ball!
The new series features Dora in her new city, with a new group of friends — Emma, Alana, Kate, Naiya, and Pablo — and new magical adventures.
The Free Fridays NOOK Books, Dora's Big Buddy Race and Meet Alana are only available on NOOK LCD devices: NOOK Color, NOOK Tablet, NOOK HD and NOOK HD+. They are also available on the NOOK Kids for iPad App. 
FREE FRIDAY APP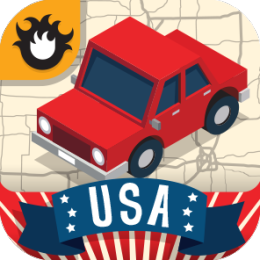 July 4, 2014: Today's Free Fridays app selection is GEOGRAPHY DRIVE USA — a fact-packed game that turns textbook geography into an exciting cross-country adventure.
In Geography Drive USA, knowledge fuels your car on a coast-to-coast quest to learn about the fifty U.S. states. Answer questions to unlock the airports and fuel stations essential to stay in the game. Or take a chance on a bonus delivery and earn the cash to upgrade your ride. Whatever you do, keep one eye on your fuel, because the bottom of the tank means the end of the road in the latest, fun-filled educational app. Hit the gas and head out on the highway!
FREE FRIDAY VIDEO

July 4, 2014: Today's Free Fridays video selection is the first episode of TRANSFORMERS: RESCUE BOTS (Season 1 "Family of Heroes").
Meet the Transformers Rescue Bots! Chase, Heatwave, Blades, and Boulder are given an important mission by Optimus Prime: Protect and learn about mankind. Stationed on a technologically advanced island, they team up with a family of first responders to protect their new home and along the way, they learn what it really means to be a hero.