FREE FRIDAY BOOK

July 11, 2014: Today's Free Fridays book selection is the TIN STARS AND TROUBLEMAKERS Box Set — four award-winning tales featuring four feisty lady troublemakers who finally meet their match.
Overview
From bestselling authors Patricia Rice, Adrienne deWolfe, Sharon Ihle and Patricia Hagan — four complete novels in one irresistible volume:
TEXAS LILY: In a time when women are to be seen and not heard, widowed Lily Porter has a child to raise and a ranch to save. Cade is part Apache brave, part Mexican grandee, the perfect choice for ranch foreman, until Cade turns all that power and forbidden passion on Lily.
TEXAS OUTLAW: Fancy Holleday has more nerve than the average thief. No man can resist her smoky voice and violet eyes—including federal tin-star, Cord Rawlins. Cord has sworn to resist, but the Nevada penitentiary is a long ride north, and Fancy's wicked smile hides a desperate secret.
THE LAW AND MISS PENNY: When US Marshal Morgan Slater awakes, head throbbing, he believes a lovely lady's claim that he is her cousin and member of her family's medicine show. Mariah has good reason for misleading the hard-headed lawman hell-bent on shutting down her legitimate business—until cousinly banter turns into forbidden passion.
SAY YOU LOVE ME: Jacie Calhoun refuses to marry the man to whom she's promised, after learning that her mother, taken captive long-ago by the Comanche, might still be alive. But warrior Luke Howling Wolf isn't about to give up his beloved adopted mother—Sunstar—his tribe's revered medicine woman, despite his passion for Jacie.
"Ms. Rice is in her element as she gives us a recipe for romance… one delicious read." ~Romantic Times
"Funny, fresh, fast-paced and romantic, Texas Outlaw is an entertaining read." ~Susan Wiggs, National Bestselling Author
"Master storyteller Sharon Ihle spins a heartwarming tale full of humor and tears… brilliant, candid, and poignant dialogue. Tears will be running down your face at the touching conclusion. This is a book you'll read!" ~Rendezvous
FREE FRIDAY APP

July 11, 2014: Today's Free Fridays app selection is HIDDEN OBJECT-TRAVEL THE WORLD — find hidden objects while viewing the world's must-see destinations.

Time for a trip! Go sightseeing through some of the world's most well-known destinations, from the Eiffel Tower to the Pyramids, Big Ben to the Statue of Liberty. Travel the World contains 20 beautiful levels, full of iconic sights and hidden items. Enjoy your travels!
FREE FRIDAY VIDEO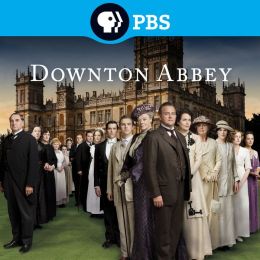 July 11, 2014: Today's Free Fridays video selection is the first episode of DOWNTON ABBEY (Season 1 "Episode One").
Downton Abbey — a sprawling, lavish Edwardian mansion and park nestled in the lush North Yorkshire landscape — needs an heir. Dame Maggie Smith turns in a show-stopping performance as Violet, the charmingly stubborn Dowager Countess of Grantham, matriarch of Downton and the irrefutable authority on everything. Hugh Bonneville stars as her son, the stoic, unflappable Lord Robert Crawley; Elizabeth McGovern plays his far-sighted American wife, Cora; and a star-studded cast round out the glittering, gossipy, and beguiling men and women of this epic tale from Academy Award®-winner Julian Fellowes (Gosford Park).
FREE FRIDAYS AUTHOR RECOMMENDATION
This week's Free Friday featured author Patricia Rice recommends…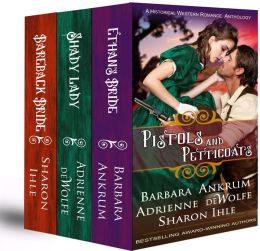 "Charming, romantic stories, spunky heroines, pistol-wielding, horseback-riding heroes… PISTOLS AND PETTICOATS is a sampler of western historical romance for every taste—all well written with great settings. Barbara Ankrum writes about a mail-order bride after the Civil War, Adrienne deWolfe poses an interesting take on Billy the Kid and Dodge City, and Sharon Ihle portrays Buffalo Bill's Wild West show. These three novellas will introduce the reader to the authors' series books… try them to see which one suits your taste."