FREE FRIDAY BOOK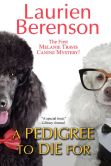 July 25, 2014: Today's Free Fridays book selection is A PEDIGREE TO DIE FOR — a must-read for dog fanciers and others alike — when a likable heroine encounters an unexpected mystery, she immerses herself into the Dog Show world to solve it.
Overview
Melanie' Travis's life is going to the dogs. With school out for the summer, a stint as a camp counselor falling through, and her sometime boyfriend dumping her for a Las Vegas chorus girl, the thirty-something Connecticut teacher and single mother figures that things can't get any worse.
She figures wrong…
Everyone knew that Melanie's Uncle Max had a weak heart. When Aunt Peg finds him dead on the cold floor of their championship kennel, surrounded by eleven whining, prize-winning Standard poodles, she isn't shocked…and doesn't panic. But Melanie is surprised when, three days after the funeral, Peg shows up seeking her help. One of her prize pooches is missing — and it's beginning to look like Max's sudden demise is more a matter of… murder.
With her four-year-old son Davey happily ensconced in day camp, Melanie manages to maneuver herself into Connecticut's elite canine circles. Posing as a poodle breeder in search of the perfect stud, she mingles with sophisticated exhibitors and professional handlers…and soon starts feeling a little out of her class. Until she meets Sam Driver. Although the irresistibly attractive breeder is soon wooing her with seductive candle lit dinners, Melanie resolves to be wary.
Then the killer strikes again, and Melanie realizes that she has been barking up the wrong tree. As events — mysterious and romantic — culminate in the celebrated Westminster Dog Show, she suddenly finds herself on a long leash of intrigue and greed…hot on the scent of a chilling secret to die for.
"A dependable author for fans of pooch-oriented mysteries."—Library Journal  
"A thoroughly enjoyable story. Berenson provides entertaining reading."—I Love a Mystery
"Charming."—Publishers Weekly
FREE FRIDAY APP

July 25, 2014: Today's Free Fridays app selection is JANE AUSTEN'S EMMA: HIDDEN OBJECT GAME — a brain-teasing puzzle game steeped in the tale of Jane Austen's story, Emma.

Play the hidden object game featuring Jane Austen's much-loved heroine. The story comes alive in this hidden object puzzle game. Based on the classic book — the game takes you through the story!
FREE FRIDAY VIDEO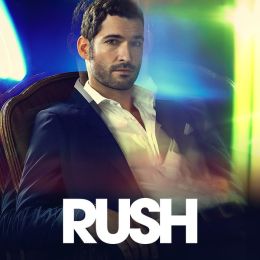 July 25, 2014: Today's Free Fridays video selection is the first episode of RUSH (Season 1, "Pilot").
Rush is an exciting new series from 5 time award winning Jonathan Levin, writer & director of Warm Bodies. Alongside Levin is the Emmy Award winning director Bill Johnson known for his work on The West Wing.  Dr. William Rush is not your average on-call doctor — he's not attached to any hospital, he's highly discreet no matter what the ailment as long as the client can pay his cash-only premium and the doctor can party with the best of them. The renegade Dr. Rush's (Tom Ellis) practice is more private than most. He caters to L.A.'s elite, whose need for secretive medical care comes at any cost – and it costs plenty. Rush may not approve of his patients, but he's sworn to help them.
FREE FRIDAYS AUTHOR RECOMMENDATION
This week's Free Friday featured author Laurien Berenson recommends…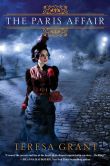 "I love reading historical fiction and Teresa Grant's Malcolm and Suzanne Rannoch books are always a treat. Her reimagining of Europe's glittering cities during the Napoleonic era is masterful and her book, The Paris Affair, is a spellbinding read. The story sparkles with danger, intrigue, and witty repartee, all woven into a plot that twists and turns like a castle garden maze. For anyone who enjoys historical mysteries, this complex tale of post-Waterloo espionage is not to be missed."