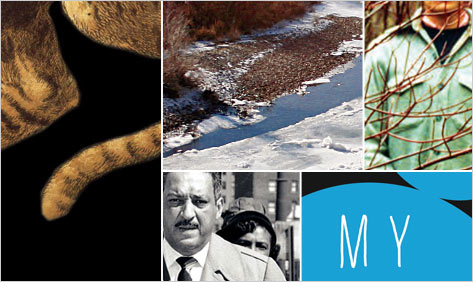 Annie Proulx
The author of The Shipping News and "Brokeback Mountain" relates her "settling" of a 640-acre Wyoming nature preserve: building and furnishing a house, and building and furnishing an imagination, in order to relish and reverence the wilderness around her. January 4.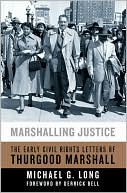 Marshalling Justice: The Early Civil Rights Letters of Thurgood Marshall
Michael G. Long
These letters, which Thurgood Marshall wrote prior to his appointment to the Supreme Court during his time as an attorney for the NAACP, offer a vivid and surprising view of his urgent and effective civil rights advocacy—indeed, they constitute an illuminating history of the civil rights movement itself. January 18.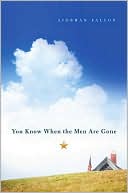 You Know When the Men Are Gone
Siobhan Fallon
"Babies still cry, telephones ring, Saturday morning cartoons screech, but without the men, there is a sense of muted silence, a sense of muted life." Interconnected short stories probing the lives of military wives in Fort Hood, Texas. January 20.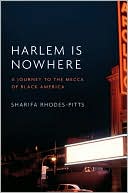 Harlem is Nowhere: A Journey to the Mecca of Black America
Sharifa Rhodes-Pitts
The public, private, mythic, and mundane legacies of Harlem, as rendered by an insightful and original observer. January 26.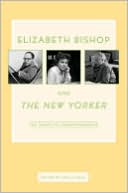 Elizabeth Bishop and The New Yorker: The Complete Correspondence
Elizabeth Bishop/Joelle Biele (ed.)
"I sort of see you surrounded with fine-tooth combs, sandpaper, nail files, pots of varnish, etc.—with heaps of used commas and semicolons handy, and little useless phrases taken out of their contexts and dying all over the floor," wrtote Elizabeth Bishop to a friend who worked at The New Yorker, the magazine which welcomed most of the poet's work into the world. A rich look into a celebrated writer's works and days. February 2.
Karen Russell
A novel of a young heroine in the Florida Everglades, from a young writer whose debut story collection, St. Lucy's Home for Girls Raised by Wolves, earned startling praise. February 1.
Yoram Kaniuk
Bohemian New York at mid-century, as seen through the eyes of an Israeli novelist Susan Sontag put on the same shelf as Gabriel Garcia Marquez and Peter Handke. February 1.
Nathacha Appanah
A novel set on the Indian Ocean island of Mauritius toward the end of World War II, when two boys—a nine-year-old native and a Jewish refugee—discover the powers of both friendship and fate. February 1.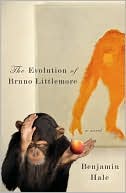 The Evolution of Bruno Littlemore: A Novel
Benjamin Hale
A gifted chimp given to monologues graces the pages of this ingenious debut novel, and casts light upon the mysteries of existence in the process. As illuminating as it is playful. February 2.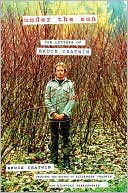 Under the Sun: The Letters of Bruce Chatwin
Bruce Chatwin/Nicholas Shakespeare (ed.)
What reader of In Patagonia or The Songlines could welcome this collection of Bruce Chatwin's letters with anything less than eager gratitude? February 2.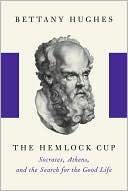 The Hemlock Cup
ocrates, Athens, and the Search for the Good Life
Bettany Hughes
Socrates taught the West how to think, or at least how to think the way we've held in highest regard throughout the nearly 22 centuries since he lived and died in Athens. Bettany Hughes explains the context and the culture that shaped his mind, and that continue to influence our ideas of inquiry and knowledge. February 8.
Michael Frayn
The celebrated novelist (Headlong) and playwright (Noises Off; Copenhagen) turns his considerable powers of attention—and, no doubt, his twin gifts for comedy and philosophy—on his father, an ordinary roofing salesman with extraordinary gifts of his own. February 15.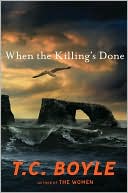 When the Killing's Done: A Novel
T.C. Boyle
Endangered animals and their protectors provide the material for the latest invention from the pen of the best and most blessedly impulsive yarn-spinner among contemporary literary novelists. February 22.
Andre Dubus III
A memoir of a violent coming-of-age and a hard-won maturity articulated in the prose that won it, from the author of House of Sand and Fog. February 28.
Scenes from an Impending Marriage: Making Light of Nuptial Narcissism
Adrian Tomine
A wedding favor that turned into a comic book on what, after all, is the perfect subject for the form: the intricate, intimate, and often absurd process of getting married. March 1.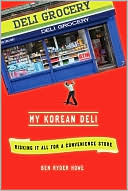 My Korean Deli: Risking it All for a Convenience Store
Ben Ryder Howe
An editor at The Paris Review buys a Brooklyn deli with his Korean in-laws. None of George Plimpton's delightful stunts were quite so rich with unexpected experience, nor quite so telling. March 1.
Sheri Holman
From the Orange Prize-nominated author of The Dress Lodger and The Mammoth Cheese, the story of a 1970s television horror-movie presenter ("Captain Casket"), his myth-soaked upbringing in Appalachian poverty, and the family secrets that threaten to dissolve his carefully constructed suburban prosperity. March 1.
Téa Obreht
This eagerly anticipated first novel, from the youngest of The New Yorker's 20 under 40 generation of storytellers, charts the public and private grief of a young woman doctor in a Balkan country ravaged by war, yet nourished by family legends and lore. March 8.
Started Early, Took My Dog: A Novel
Kate Atkinson
Kate Atkinson (Behind the Scenes at the Museum, Case Histories) brings back detective Jackson Brodie in a tale of rescues gone awry. March 21.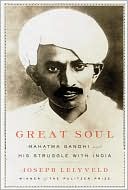 Great Soul: Mahatma Gandhi and His Struggle with India
Joseph Lelyveld
Prize-winning New York Times journalist and editor Joseph Lelyveld chronicles the life, achievements, and legacy of the Indian visionary and martyr Mohandas Ghandi, one of the towering figures of 20th-century history. March 29.