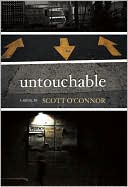 Dear Reader,
The 2011 Discover Awards were presented earlier today at our annual awards ceremony in NYC. Poet/novelist Chris Abani announced first place, fiction and presented a check for $10,000 to Scott O'Connor.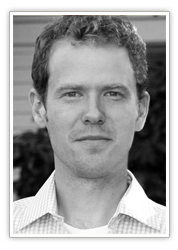 This is what Chris and his fellow judges, Lauren Belfer and Bo Caldwell, said about O'Connor's debut novel, Untouchable:
"The story of David Darby and The Kid is the story of masculinity's attempts to find a language of tenderness, to find a way to take us to the edge of heartbreak and return us to hope without ever compromising on the difficulties of reality and always working against the sentimental. That Mr. O'Connor does this within a genre so loaded with a particular expectation is a real triumph." — Chris Abani
"Searing and compelling, Untouchable takes us to the bleakest undersides of life and there finds warmth, tenderness, and consolation. Scott O'Connor's portrayal of the evolving love and understanding between a father and son is a marvel of soft-spoken grace. With luminous prose and a voice of deep humanity, O'Connor creates poetry amid the burnt-out remnants of existence." — Lauren Belfer
"This book won my heart from the start; as soon as I began reading about this father and son, I felt I knew them and cared deeply about them. David Darby and The Kid and their story, both harrowing and heartbreaking, have stayed with me since I read the last page of this beautiful novel, and I suspect they'll remain with me for a long time. I'm in awe of the mix of emotion, hope, and realism that this author achieves, and grateful to him for doing so." — Bo Caldwell
Congratulations to all of our winners, and thanks again to our judges for their time and careful consideration.
Cheers, Miwa
---

Miwa Messer is the Director of the Barnes & Noble Discover Great New Writers program, which was established in 1990 to highlight works of exceptional literary quality that might otherwise be overlooked in a crowded book marketplace. Titles chosen for the program are handpicked by a select group of our booksellers four times a year. Click here for submission guidelines.