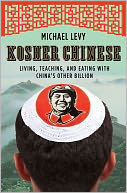 Dear Reader,
The 2011 Discover Awards were presented earlier today at our annual awards ceremony in NYC. Author Marie Arana announced first place, nonfiction and presented a check for $10,000 to Michael Levy.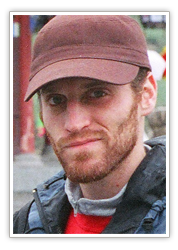 This is what Marie and her fellow judges, John Freeman and Koren Zailckas, said about Levy's Kosher Chinese, a memoir of his Peace Corps posting to rural China:
"It's not often that we learn important lessons about the world as we laugh all the way to enlightenment. But Michael Levy's memoir of teaching English in rural China accomplishes just such a task. By turns tart, droll, and deeply humane, the book gives new meaning to the concept of "globalization." We see a new China as never before: its topsy-turvy modernization, its essential paradoxes, its vast population in flux; and all through the eyes of an engaging and adventurous young American, who eats kosher, shoots hoops, and ends up teaching his students far more than English." — Marie Arana
"This fish-out-of-water memoir about living and teaching in rural China is the kind of book that will make you gasp, giggle, and occasionally — in the case of a few culinary misadventures — gag out loud. But beneath the hilarity of bad translations and squat-toilet mishaps, lies a complex and affecting portrait of a country and a culture in transition, told by the people who know it best — Levy's students-cum-teachers." — Koren Zailckas
"They might have Wal-Mart and Pizza Hut in Guiyang, China, but it's not the world's best place to find challah bread. Or keep Kosher, as Michael Levy discovers after arriving there from Philadelphia — what with pork buns being the finest alternative to centipedes in special sauce. With two years of a Peace Corp stint in Guiyang yawning in front of him, Levy gamely dives in to being the village exotic at the local university, where he teaches English and drops in to the line-up for their basketball team. Like many travelers to China before him, Levy discovers his hosts have a wealth of curiosity — a Friday evening challah baking night ensues — and a charmingly wide cultural memory. Waiting for an old-fashioned squat toilet one day, Levy hums a few bars to "Country Road" and the three old men next to him join in right away. Kosher Chinese has all the warmth of such anecdotes, but plunges deeper as well, exploring what it means to be Jewish from the outside, and how grounding Jewishness can be as an identity entirely outside of its typical context. After all, Levy is in a place where students blissfully adopt nicknames like "Hitler" and "Moron" without realizing their connotations, and fasting is a way to lose weight. 'Yom Kippur is not a diet,' Levy gently explains to one student. One has no doubt they are talking about their gentle friend from Philadelphia still." — John Freeman
Congratulations to all of our winners, and thanks again to our judges for their time and careful consideration.
Cheers, Miwa
---

Miwa Messer is the Director of the Barnes & Noble Discover Great New Writers program, which was established in 1990 to highlight works of exceptional literary quality that might otherwise be overlooked in a crowded book marketplace. Titles chosen for the program are handpicked by a select group of our booksellers four times a year. Click here for submission guidelines.