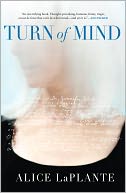 Dear Reader:
The 2011 Discover Awards were presented earlier today at our annual awards ceremony in NYC. Novelist Lauren Belfer announced second place, fiction and presented a check for $5,000 to Alice LaPlante's editor, who accepted the award on Alice's behalf.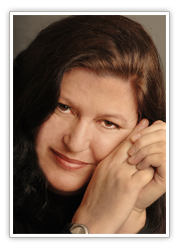 This is what Lauren and her fellow judges, Chris Abani and Bo Caldwell, said about LaPlante's haunting novel, Turn of Mind:
"In an astonishing feat of narrative artistry, Alice LaPlante portrays a brilliant mind disintegrating into dementia. By telling the story through a series of narrow, prismatic details, LaPlante remarkably mirrors her protagonist's shifting memories and perceptions. Every sentence seems to amplify the gnawing sense of dread. Intriguing, compassionate, and heartbreaking, a detective story and a family story both, Turn of Mind had me guessing right to the last page." — Lauren Belfer
"To use words to speak about a place of no language, to weave narrative about the collapse of narrative in a way that is both compelling and emotionally rich is a near impossible task. To do it with sentences that read so elegantly, with the complexity of relationships that LaPlante achieves is beautiful. This book took me back to my dying grandfather in a small Nigerian village; in a culture where how we leave the world is as important as how we live in it. That is this book's miracle — its ability to speak to all of us across vast distances." — Chris Abani
"I don't understand how Alice LaPlante accomplishes all that she does in this startling novel. She turns a woman's descent into dementia into a page-turner, and makes her character's relationships with her adult children and others around her read like a mystery. You're not quite sure who's good or bad, guilty or innocent; all you know is you can't stop reading. That can't-put-it-down quality in a novel can be reward enough for a reader, but this novel offers even more: the deep satisfaction we feel at the perfect ending, the awe we feel at the story's last beautiful lines." — Bo Caldwell
Congratulations to all of our winners, and thanks again to our judges for their time and careful consideration.
Cheers, Miwa
---

Miwa Messer is the Director of the Barnes & Noble Discover Great New Writers program, which was established in 1990 to highlight works of exceptional literary quality that might otherwise be overlooked in a crowded book marketplace. Titles chosen for the program are handpicked by a select group of our booksellers four times a year. Click here for submission guidelines.