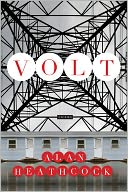 Dear Reader:
The 2011 Discover Awards were presented earlier today at our annual awards ceremony in NYC. Novelist Bo Caldwell announced third place, fiction and presented a check for $2,500 to Alan Heathcock.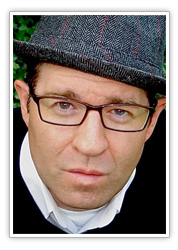 This is what Bo and her fellow judges, Chris Abani and Lauren Belfer, had to say about Volt:
"I've never read stories quite like these. Page after page, I had no idea what was coming next; I knew only that I had to find out. The characters are as real and tough as the geography they inhabit, with fears and desires that run deep in their souls, like underground springs. Alan Heathcock's voice is new and authentic, and it's one I greatly admire. What I marveled at most was the sentences themselves, statements such as, 'He imagined himself a boy-shaped breeze drifting above the earth.' Volt's language cast a spell over me, and I found myself transfixed by it." — Bo Caldwell
"Heathcock creates a world that is at once so familiar and yet utterly alien. A world in which what is human about us is put to an unforgiving test. Where the quotidian life reveals all its cracks and dark underbelly and yet never descends into despair but reaches always for an uneasy grace, but one we can all accept and shape into transformation. I was transfixed and humbled by the beauty of this work." — Chris Abani
"Fear claws through these stark, brutal stories of Midwesterners struggling to comprehend the incomprehensible. Set amid the fertile prairies in a time that could be a hundred years ago or yesterday, Volt creates a world bereft of hope, ruled by a silent, unforgiving God. Miraculously, Alan Heathcock evokes a vivid sympathy for his often-flawed and confused characters as they search for an elusive redemption." — Lauren Belfer
Congratulations to all of our winners, and thanks again to the judges for their time and careful consideration.
Cheers, Miwa
---

Miwa Messer is the Director of the Barnes & Noble Discover Great New Writers program, which was established in 1990 to highlight works of exceptional literary quality that might otherwise be overlooked in a crowded book marketplace. Titles chosen for the program are handpicked by a select group of our booksellers four times a year. Click here for submission guidelines.