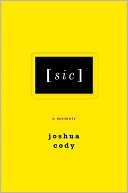 Dear Reader,
The 2011 Discover Awards were presented earlier today at our annual awards ceremony in NYC. Author Koren Zailckas announced thrid place, nonfiction and presented a $2,500 check to Joshua Cody.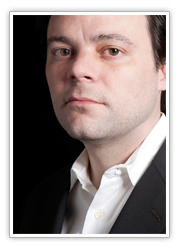 Here's what Koren and her fellow judges, Marie Arana and John Freeman, said about [Sic]:
"The title says it all. Cody is an unfailingly clever writer with a gift for wordplay. Many who've been affected by cancer — either firsthand or through the diagnosis of a loved one — will welcome the fresh tools Cody uses to mine familiar territory. This book is a kaleidoscope of illustrations, hallucinations, literary references, musical sensibility, and cunning observations about time in the oncology ward." — Koren Zailckas
"In this cancer chronicle, by providential twists of art and fate, we watch a composer mutate into a poet. But that isn't the only startling transformation [Sic] manages to pull off. Illness becomes a thing of beauty, sex becomes a line to life, death is held at bay by — of all things — literature. Joshua Cody here fashions a new kind of memoir: raw, yet richly eloquent; brimming, yet sleek as a steel-cased bullet." — Maria Arana
"A double-loss of the cancer epidemic is how difficult it has become to make a memoir of surviving it fresh. We know the story by now, the stages of anger and loss and acceptance, yet we need these memoirs to move us. In his manic and clever debut, [Sic], Joshua Cody attempts to reboot the formula. The tale of this talented midwestern composer's tour through hell is scrambled and spiked with dashes of sex and bad decisions, doses of his own life history. To call this book self-conscious is to call the Goldberg Variations difficult to play: this is a book about trying not to write that book about cancer because to do so would be for once not to be special, exceptional, and — to some degree — the one who beats it. Yet against the odds, and the strenuous protestations of his authorial asides, [Sic] is a moving memoir that gives the reader an aggressive and intimate inside account of how it is to be sick." — John Freeman
Congratulations to all of our winners, and thanks again to our judges for their time and careful consideration.
Cheers, Miwa
---

Miwa Messer is the Director of the Barnes & Noble Discover Great New Writers program, which was established in 1990 to highlight works of exceptional literary quality that might otherwise be overlooked in a crowded book marketplace. Titles chosen for the program are handpicked by a select group of our booksellers four times a year. Click here for submission guidelines.