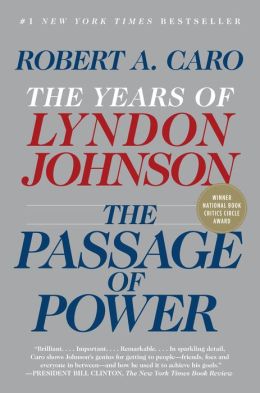 The National Book Critics Circle (NBCC) announced their 2012 award winners Thursday night at a ceremony at the New School's Tishman Auditorium in Manhattan.  These awards – established in 1972 by a group of literary critics meeting at the Algonquin Hotel – remain unique in that they are nominated and awarded solely by critics and reviewers.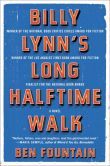 Ben Fountain took home the prize for best Fiction of the year, awarded to Fountain's debut novel Billy Lynn's Long Halftime Walk, the tale of an Iraq War hero's Thanksgiving homecoming at Texas Stadium in Dallas.  Check out Katherine A. Powers' review for more on Billy Lynn, which Powers calls "the best novel I've read this year… an intoxicating mixture of flamboyance and deadpan, of high-caliber wit and perfectly measured bathos."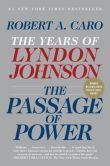 The Passage of Power, part four of Robert A. Caro's five-volume, decades-in-the-making biography The Years of Lyndon Johnson, received the NBCC's award for Non-Fiction.  An in-depth conversation between Caro and BN Review Editor James Mustich, in which the author details his extensive research methods, can be found here.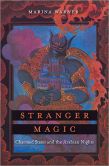 The judges' selection of the year's finest in their own field of Criticism went to historian Marina Warner for Stranger Magic: Charmed States and the Arabian Nights, a study of the stories known as the Arabian Nights to English speakers, and the influence of these Eastern fictions upon Westerners throughout history.  Last year, our own Michael Dirda took us on an excursion into Warner's enchanting study.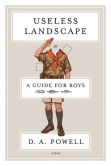 Last April, our own Tess Taylor called the NBCC'S 2012 Poetry prize winner Useless Landscape, or: A Guide for Boys by D.A. Powell "mordantly funny, gorgeous, and bittersweet".  For more on Powell, Taylor's admiring review of Useless Landscape is here.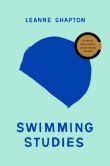 In the category of Autobiography, Leanne Shapton was awarded for Swimming Studies, her memoir of time spent in water, from her teenage training for the Olympic Games to the mediative effect of pool and ocean life on her subsequent writing career.  In July, contributor Lizzie Skurnick conducted a superb interview with Shapton.  Of Swimming Studies, Skurnick writes that "we learn that endurance, discipline, and a love for the process can produce — at least occasionally — something remarkable."
A full list of all the evening's winners can be found at the NBCC Board of Directors blog, Critical Mass.