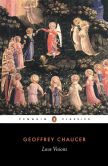 Some of us will spend Valentine's Day staring into the eyes of a lover, but others — whether by happy choice or rueful necessity — will find February 14 provides a perfect opportunity to get intimate with a book. We asked six writers for their "Date with a Book" selections, and received seven wildly various — yet equally loveable — suggestions in turn.


---
Maura Kelly, author of Much Ado About Loving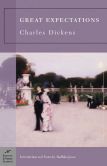 I'd recommend Great Expectations to anyone feeling at loose ends on February 14 and hoping to ignore a world debased by carnation-laden flower arrangements, heart-shaped chocolate boxes, and, worst of all, moony-eyed couples.

Charles Dickens's second novel is a lively, funny coming-of-age story about a smart young man whose parents die when he's young, leaving him to the whims of his brute of an older sister and her extraordinarily kind but simple and uneducated husband. Without anyone else to guide him, our hero, Pip, must steer his way through a life complicated by poverty and sudden wealth; by guilt and shame; and perhaps most of all, by his obsession with a fellow orphan, the beautiful but heart-stoppingly cruel Estella. It also features a great mystery: Who is the mysterious benefactor who has given Pip the thing that, after Estella, he has most longed for: the ability to live as a proper gentleman? When reading the book, you also want to know: Will Pip finally win over Estella — or will he finally realize that the woman he should really be with is the warm and intelligent schoolteacher Biddy?

Though it was published in 1861, Dickens hit on such a great voice for Pip that the story feels quite modern, even if one of the characters is a blacksmith and another is suffering from gout. And the conclusion is a satisfying one: bittersweet but mostly optimistic and yet not the kind of ending that will make anyone who's alone on Valentine's Day want to slit her wrists or at least throw the book out the window.
---
Rosecrans Baldwin, co-founder of The Morning News and author of Paris, I Love You But You're Bringing Me Down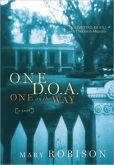 My recommendation is One D.O.A., One on the Way by Mary Robison. For those who eschew the holiday, her narrator is great company; she gives a ton of Kiss My Ass. But it's also a love story, a novel about fantasy, the movies, sex, crime, and New Orleans — puzzling, nimble, and compulsive. One of those books that, if it's for you, you just love off page one. Which I guess makes me a romantic after all.
---
Eloisa James, BN Review columnist and author of The Ugly Duchess.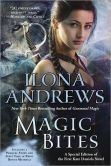 In sickness, in health, uncoupled or free — there's nothing I like better than a whole evening to read. So pick up Magic Bites by Ilona Andrews, the first in a series about a down-on-her-luck mercenary who makes her living cleaning up paranormal problems in an alternate Atlanta. Kate is snappy and tough, and the fascinating details of her bizarre job, not to mention some nasty murders, will throw you happily into a different world. And if you decide to stay there all night, there are four more in the series. Download them!
---
Rosie Schaap, author of Drinking with Men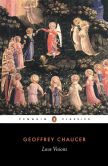 My husband, Frank, and I had a tradition of reading Chaucer's "Parliament of Foules" aloud on Valentine's Day. Many people hold Chaucer (and this poem in particular) responsible for establishing St. Valentine's Day as a romantic holiday. I still return to it every Valentine's Day, even though Frank died in 2010.

The poem's narrator recounts a dream in which, after passing through the temple of Venus, he happens upon Nature herself, who has convened a parliament in which three male eagles compete for the hand (or talon, I suppose) of an especially beautiful female eagle, described in this, one of my favorite stanzas:
But to the poynt — Nature held on hir honde
A formel egle, of shap the gentilest
That ever she among hir werkes fonde,
The moste benigne and the goodlieste;
In hir was every vertu at his reste,
So ferforth, that Nature hir-self had blisse
To loke on hir, and ofte hir bek to kisse.
I am perpetually charmed by that image: Nature admiring the eagle, and kissing her beak. I won't give away the ending, but before it arrives, the poem's readers are treated to an exceptionally lovely and funny discourse on beauty and love and competition. These birds abound with personality.
---
Maris Kreizman, Editorial Director of Digital Content for NOOK and creator of Slaughterhouse 90210.


The Patrick Melrose Novels by Edward St. Aubyn. People are terrible and relationships are awful. So why bother with the frilly, florally nonsense of Valentine's Day when there's so much depravity and dysfunction to embrace? In this collection of four interlocking novellas, St. Aubyn captures the unrelenting ugliness of a cast of privileged characters with language that never, ever falls short of beautiful.

---
Teddy Wayne, author of The Love Song of Jonny Valentine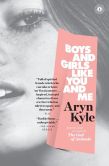 Aryn Kyle's Boys and Girls like You and Me is a phenomenal collection of whip-smart and moving stories about (mostly) young women and girls and the bad decisions they make, in love and out of it. It'll make your paramour question everything about your relationship. Don't forget the champagne and strawberries, too!
---
Katherine A. Powers, book critic and BN Review columnist, editor of the forthcoming Suitable Accommodations: An Autobiographical Story of Family Life: The Letters of J. F. Powers, 1942-1963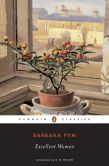 Keeping in mind that St. Valentine was a martyr — maybe even two of them — it seems appropriate to recommend a novel that takes a disabused, if amusing, view of the subject. The examples which spring immediately to mind are, for some (good?) reason, all by women: Jane Austen, Dawn Powell, Penelope Fitzgerald, and Barbara Pym. As this year marks the centenary of the birth of the last named, I shall go with Pym's brilliant, wry little novel, Excellent Women, one of my favorite books of all time. Blisteringly observant and bleakly funny, it is the story of Mildred Lathbury, one of those "excellent women," unmarried and routinely drawn upon for the convenience of others, who pretty much kept things going in British parish and university life. After much terrifically funny presumption on the part of the people around her, Mildred finds herself the object of a man's desire, though, to be sure, of a desiccated variety. A distinguished scholar offers her his hand complete with a future of proofreading and indexing. "Reading proofs for a long stretch gets a little boring," he observes kindly. "The index would make a nice change for you." Where is the woman whose heart does not thrill to such manly consideration? I leave it to you to discover if Mildred is one of them.