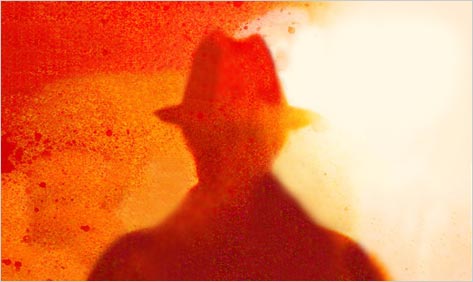 A Death in Summer is the fourth crime novel by Benjamin Black to revolve around the troubled character of Quirke, a pathologist living in Dublin in the bleak 1950s. This latest installment is also Black's leanest. Indeed, the novel's pace is almost brisk. A corpse materializes promptly and—Benjamin Black being the pen name of John Banville—exquisitely framed. "On the big picture window in front of the desk," Black writes, "there was a great splatter of blood and brains, like a giant peony blossom, with a gaping hole in the middle of it giving a view of rolling grasslands stretching off to the horizon." This is what remains of Richard Jewell, a newspaper tycoon who once "…had a bland sheen to him, like all rich men…" and eyes "set like rivets in a smiling mask."

Jewell's chilly French widow, his unstable half sister, his groom and housekeeper are suspiciously reserved about the apparent suicide and the sense of intrigue and emotional intensity thickens when Quirke arrives on the scene, his keen intuition and his weakness for tempestuous women firmly intact.

Later, attending Jewell's memorial party, "…tipsy on the dead man's champagne and overflowing at the brim with infatuation for the man's enchanting and dangerous widow," Quirke acknowledges "…his taste for the hazard of sin" and is soon erotically entangled. Meanwhile, darker sexual impulses in Jewell's past gradually emerge as possible motives for his murder. Or was he simply the victim of a lethal business rivalry?

The answer is obvious in a plot that is plain and even predictable at times. Broad hints are punctually delivered. We learn that Jewell's half sister's depression is rooted in a childhood trauma and that his widow's steeliness was forged by her brother's death in the French Resistance. We notice that Jewell's child, a daughter, is disturbingly calm and manipulative.

Subterranean themes of child abuse, betrayal, and retribution surface as Black develops, somewhat cursorily, a romance between Quirke's daughter and his morgue assistant, who is Jewish, as was the murdered Jewell. Unifying these often distracting elements is Black's language, which, for all its noir flourishes, is recognizably Banville's: dark, sumptuous, and enveloping. There is more sunshine here than in Quirke's previous outings—Dublin bakes in summer heat—but the mood is familiarly somber and it darkens further when Quirke discovers that Jewell was a generous patron of the Catholic orphanage in which he, Quirke, spent part of his childhood. He remembers "…the particular smell of the place, a complex blend of damp stone, wet wool, tale urine, boiled cabbage, and another odor, thin and sharp and acidic, that seemed to the survivors of St. Christopher's the stink of misery itself."

As in previous Black (and some Banville) novels, the fictional horror here is based on real events and the city of Dublin is evoked with Joycean clarity. When it comes to action and resolution, however, Black prefers to hint at an outcome or to leave matters unresolved, reinforcing the sense that in his refined brand of noir mood trumps mayhem.