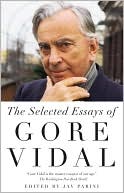 Monumental reading from the great stylist and provocateur.
---
By Gore Vidal
Spanning the 16th President's days in office, from his first Inauguration to his assassination in 1865, this novel excavates Abraham Lincoln's troubled and troubling humanity from the marble of previous representations. Ingeniously leaving his subject's own thoughts opaque, Vidal illuminates Lincoln through the observations of supporters, rivals, and loved ones, creating a portrait at once historically grounded and marvelously timeless.
---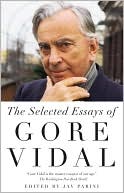 The Selected Essays of Gore Vidal
Edited by Jay Parini
Matching Vidal's wit and wide-ranging intellect was his restless ambition: he turned his genius not only to his bestselling novels, but also to stage scripts and screenplays, autobiography, political commentary and — not least — essays and criticism. Collecting twenty-four of his finest essays, this volume ranges in subject matter from personal recollections and literary criticism to engagements (few of them bloodless) with the most controversial issues of the day. All executed with the panache of a consummate stylist.
---
By Gore Vidal
Although he is widely known for his fiction and commentary on America's past and present, Vidal was fascinated by classical culture and in particular with the collapse of Roman civilization. This painstakingly researched and lovingly detailed novel re-imagines the life and death of an ruler who tries to re-establish a Hellenistic world in the face of Christianity's rising tide. The resulting bestseller marries epic storytelling pleasures with a penetrating meditation on the fates of Empires.
---
By Gore Vidal
A Persian ambassador journeys through the world of the 5th century BCE in a sprawling saga which rambles from India (where we meet the Buddha) to China in the age of Confucius and the Athens that boasted Sophocles and Socrates. Vidal turns from the familiar history of kings and battles to focus instead on the wellsprings of religious thought, and fundamental philosophical questions about the nature of humanity and problem of evil.
---
By Gore Vidal
American confidence in its political leadership was reeling with the unfolding Watergate scandal when Vidal published this electrifying work of historical fiction in 1973. Infamous for killing his political rival Alexander Hamilton in an 1804 duel — while serving as the nation's third Vice President — he was also tried for treason in 1807. Vidal approaches his subject in the last years of his life, relying on a young newspaperman to help him tell his story in his own words. This study of an American original remains the author's signature work of historical fiction.
---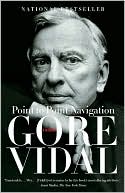 Point to Point Navigation: A Memoir
By Gore Vidal
Picking up from his bestselling (and shockingly frank) autobiography Palimpsest, Vidal reflects and recollects, with wit marked by striations of mourning for his longtime partner Harold Austen. Along the way, Vidal doesn't fail to offer candid snapshots of the many luminaries whose paths he's crossed: Jack and Jacqueline Kennedy, Tennessee Williams, Eleanor Roosevelt, Orson Welles, Greta Garbo, Johnny Carson, and Francis Ford Coppola, to name just a few. From one of the most compelling voices of the American Century, an entertaining and — would you expect any less? — provocative look back.