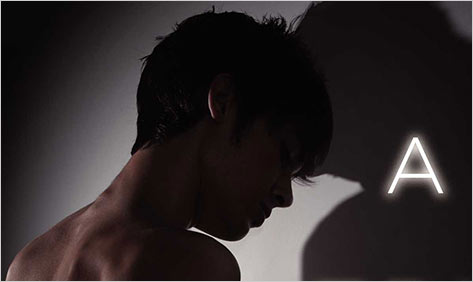 Lois Metzger began her writing career as a science fiction writer, a teenage wunderkind at the famous Clarion sci-fi workshop. She was the youngest member of the Writing Seminars at Johns Hopkins (I was there at the same time), and she began writing a brilliant form of what John Barth called Jewish Realism. Some years later, Metzger emerged as a force in young adult literature, as a novelist (Ellen's Case), biographer (The Hidden Girl), short-story writer, and editor of five popular story anthologies ranging in theme from vampires to wishes to The Year We Missed My Birthday.

Yet nothing could have prepared readers for the power and dark beauty of her latest book, the breakout novel A Trick of the Light. Consider the narrative voice, for starters. Eerie and slightly sinister, the narrator tells us, "The first time I reach Mike Welles, he's in a tunnel. It's hot, syrupy hot, July hot, the kind of heat where your breath going out feels the same as the air going in, or so I imagine. I've been trying to talk to Mike but he can't hear me or can't listen — the distinction isn't important." Who is this guy? we think. After several pages, we realize: it's the voice of his disease, a "trick of the light."

The filmmaker Vincent Grenier has said that "the question writers must ask themselves is, how have you changed the language?" With this insidious narrative voice, Metzger redefines the idea of the unreliable narrator. In the case of A Trick of the Light, the disease is anorexia, an eating disorder we (falsely) associate almost entirely with young women. In fact, it's also a dangerously growing phenomenon for young men. Mike Welles, at the center of the novel, is under pressure from all fronts. His father has started working out at the gym so much that Mike barely sees him. His mother, an organizer for other people, has collapsed into chaos. Mike's best friend, Tamio, is cooler, handsomer, and more popular, and when a beautiful new girl at school capture's Mike's heart she's drawn of course to Tamio, leaving Mike in the dust. Enter the seductive voice of anorexia: "Strong body, strong mind, strong enough to master the chaos."

Like any disease, an eating disorder is a journey. Mike doesn't tumble into it all at once, he is drawn down step by step. Along the way we meet Amber, an expert at starving herself who becomes, in a strange, slant way, the anorectic narrator's ideal and finally a real friend to Mike. We meet a teacher who tries to help and a doctor who misses all the vital signals. A Trick of the Light is roomy — a feature of many of the best novels — and into it all kinds of unexpected felicities drop. In this it reminds me of Lynn Rae Perkins's Newbery Medal–winning novel Criss-Cross. Both books are a mix of light and dark, both are inventive and playful. The dialogue in A Trick of the Light is laid out like a play script, cut to its bare essentials. At times it's heartbreaking, at other times, hilarious. Mike's mother, at the edge of a nervous breakdown, visits a woman named Meg, whose closet she's come to organize:
Mom: "First rule: there's no room in your place for someone else's possessions."

Meg: "But…that's the second 'first rule.' "
Mom: "Yes, I know. Each rule is so important it's the first."
What Metzger has pulled off is something both compelling and breathless, yet elegantly written — what they used to call a perfect book for "reluctant readers." The humor is dark but never mean. It's full of "tricks of the light" — the tissue of lies that Mike weaves together to protect his disorder; a distorting mirror he turns to for self-reflection; the way the voice in his head (and ours) becomes a convincing but false lens through which to view others. And there are good tricks as well. Mike and Tamio are in love with stop-time animation, a technique first used in movie classics like King Kong and later perfected by "its god, Ray Harryhausen" — a cinema master who sadly passed away earlier this year. This novel is a celebration of Harryhausen, and of the inventive, patient, creative possibilities of "tricking" the light, providing a hopeful alternative to the dark side of deception.

A Trick of the Light may remind readers of Laurie Halse Anderson's Speak and Gary Schmidt's Okay for Now. And it shares a velocity of plot and arresting quality of voice. Most important, Lois Metzger may have written a lifesaving book. It never becomes preachy, nor does it provide easy answers, but it looks at the ways teenagers suffer and points a way toward hope.