Chronicling the president, emancipator, and man of letters.
---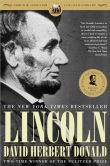 Lincoln
By David Herbert Donald

Upon its publication in 1996, David Herbert Donald's juggernaut volume was revered as the ultimate Lincoln biography to date. Donald's view — unwavering in its direct focus upon Lincoln himself and the specifics of his decisions and motivations — is a benchmark assessment of Lincoln's character, his flaws, and his indomitable will. Defining much of what is known about Lincoln's troubled years as a husband and father, as well as his persona among friends and colleagues, Donald's achievement is that rarest of biographies, one that illuminates not only a figure of history but the impact of that figure upon our society and way of life.
---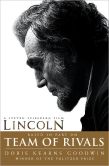 Team of Rivals
By Doris Kearns Goodwin

The esteemed Doris Kearns Goodwin's career masterpiece has become a classic among history buffs and a model of American bipartisanship in action. Chronicling Lincoln's decision to populate his cabinet with a mix of trusted allies and once-embittered opponents, Goodwin ties the president's dueling challenges at work and at home into a richly illustrated narrative. The basis for Steven Spielberg's acclaimed film Lincoln and a blueprint for modern historical biographies, Team of Rivals smartly positions healthy debate and genuine compromise as the lifeblood of our national union.
---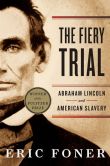 The Fiery Trial
By Eric Foner

A look at combating slavery often told from the perspective of slaves themselves, Eric Foner's history of Lincoln's role in emancipation specializes in casting the president's lifelong aversion to slavery in a new light. Letting the man speak for himself via his own proclamations and private letters as they first appeared, Foner frees Lincoln from the contextual shadows of history looming in the Civil War and his subsequent assassination. With candor, Foner presents the complexities of slavery's burden and legacy with the clarity of Lincoln's compelling voice and prose.
---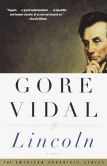 Lincoln
By Gore Vidal

In writing a novel about Lincoln, author Gore Vidal — famed crafter of fiction and histories alike — sought to debunk what he viewed as a simplified view of Lincoln as the folksy, prototypical Good Samaritan offering sage wisdom from the front of pennies. Vidal's Lincoln is a saturnine, elusive commander whose will to end slavery comes only when politically safer options have run dry. At once a genuine moralist and savvy, conniving politician, the "Honest Abe" imagined by Vidal may even inspire greater ardor from readers than that of kinder Lincoln biographies, in presenting a leader who was as human and fallible as he was brave and knowing.
---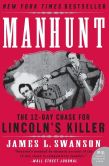 Manhunt
By James L. Swanson

April 1865 was marked by a twelve-day chase in pursuit of Lincoln's assassin, John Wilkes Booth, and his rogues' gallery of co-conspirators. With the pacing of a suspenseful thriller, James L. Swanson lights a powder keg of richly detailed characters. Lincoln himself emerges as a steadfast and meditative leader of humble dignity. Secretary of State William Seward is the harried disciple, aiming to ease a troubled nation and bloodthirsty press corps, while Booth himself is the frenzied, theatrical egotist who has at last found his spotlight, garnering more attention than he ever bargained for. Swanson presents a breathtaking game of cat-and-mouse while paying apt homage to Lincoln's shocking demise and lasting legacy.