The Art of the Sell.
---
By David Ogilvy
David Ogilvy is often called the Father of Advertising: his 1983 book makes it clear why. This bracingly honest and engaging look at the way advertising agencies (particularly the author's own powerhouse outfit, Ogilvy & Mather) go about the business of creating indelible advertisements also serves up a brief and lively history of the industry as well.
---
By James Twitchell
Only a very few advertisements change the way we see things: think of P.T. Barnum's invention of modern hype, or the 1920s Coke ads that gave us our current image of Santa Claus. Twitchell takes readers on an illuminating tour of the ads that have left a permanent mark on our culture.
---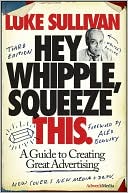 Hey, Whipple, Squeeze This: A Guide to Creating Great Advertising
By Luke Sullivan
Veteran copywriter Sullivan gives the lowdown on the everyday lunacy of working on an ad campaign. Stuffed with war stories and candid portraits of both horrendous and creative clients, Sullivan's entertaining how-to is both a primer for the wannabe copywriter or art director and a fascinating window into the agency's creative process.
---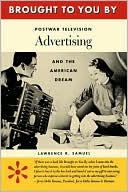 Brought to You By: Postwar Television Advertising and the American Dream
Lawrence R. Samuel
Samuel takes a scholarly, thought-provoking look back at the early years of television and how advertising helped its rise to such a dominant position in our culture. The result is a compelling argument that television was "ground central" in the creation of America's post-WWII identity as a nation not merely of citizens, but of consumers.
---
By Mary Wells Lawrence
Lawrence is the woman who told America to flick their Bics and made Alka-Seltzer musically synonymous with "relief." The sassy, conversational, tell-all memoir from one of the few women of her generation to rise to the top of a male-dominated profession chronicles her rise to power in the changing world of advertising in the 1960s (and how she helped change it).