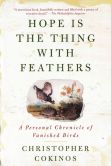 The last pair of great auks were killed on this day in 1844. The extinction of the great auk (or garefowl) species has iconic status in the conservation movement. This is partly because the large, flightless birds were so vulnerable, and partly because the precise time and manner of the death of the last breeding pair, killed on Eldey Island, Iceland, has been documented. The following account is by the famous nineteenth-century Cambridge University ornithologist Alfred Newton, whose campaign for bird conservation led him to track down the birds' killers and to report their crime in the manner of a forensic scientist:
As the men clambered up they saw two garefowl sitting among numberless other rock-birds (murres and razorbills) and at once gave chase. The garefowl showed not the slightest disposition to repel the invaders, but immediately ran along under the high cliff, their heads erect, their wings somewhat extended. The uttered no cry of alarm, and moved, with their short steps, about as quickly as a man could walk. Jon Brandsson, with outstretched arms, drove one into a corner where he soon had it fast. Siguror Islefsson and Ketil Ketilsson pursued the second….
Since the tenth century the great auk colonies in the North Atlantic had been plundered for food and oil, and then in the eighteenth century, when the bed and duvet industry ran out of eiderdown, for feathers. By the early nineteenth century, as extinction loomed, collectors scrambled to find and sell both bird and egg specimens — often by "aukshun," joked Punch magazine. The last auks were killed by fishermen hired by a collector.

Christopher Cokinos's Hope Is the Thing with Feathers, titled from an Emily Dickinson poem, is a 'personal chronicle" of how the Great Auk and a handful of other North American birds dwindled to extinction. Cokinos hopes that, in this "environmentally complicated time," we can collectively "work to protect the still-astonishing nonhuman lives that have come to depend on us." And if the caretaker role is not motivation enough, there is always self-interest:
Within the span of my life, up to one-fifth of the species on this ground, this planet, will likely be gone. It's as if we live in a house from which, each hour, we remove a foundation stone, a joist, a rafter. The house could fall to wreckage surrounded by weeds. I do not wish to grow old on a planet of weeds.
---
Daybook is contributed by Steve King, who teaches in the English Department of Memorial University in St. John's, Newfoundland. His literary daybook began as a radio series syndicated nationally in Canada. He can be found online at todayinliterature.com.