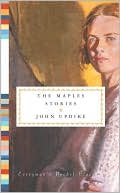 In the ooze and tangle of grand news like gushing oil and the precarious state of the European piggy bank, the story of Al and Tipper Gore's separation has captured us with a surprising grip. What appears to be the end of a four-decade marriage, which to all public inspection appeared healthy—refusing to be rendered inert by depression or defeat—has elicited an extraordinary amount of attention and analysis.
But most of the commentary strikes me as merely amplified politics, speculative psychology, or shallow public reflection on private woes. Here at Reading The Headlines, we believe that cultural moments like this are a chance to crack the surface a bit, and discover (or re-discover) some terrific books that deal with the subject at hand from a variety of vantages.
So if you're inspired to add some of our favorite books about marriage, about the sixties and seventies (decades that shaped Al and Tipper), and about the science of relationships to your beach reading, you have—as the resilient GPS lady says—arrived at your destination.
A Tale of Two Utopias: The Political Journey of the Generation of 1968
Paul Berman
The Gores are boomers, and there's a distressing segment of the commentary that blames their separation on the narcissism of their generation, their relentless search for the phantom of self-actualization. Berman's book takes us to the stem-cell years of the boomers, and it's a clear-eyed looked at this period of social rupture, teasing apart many contradictory strands with meticulousness. Of course, Vietnam was woven into Al's formative years; his father lost a Senate race because of his position on the war. And as Al's Senate biography notes, he was draft-eligible. He and his family discussed many options, one of which was that if Al went to Canada, his mother would go with him. (What a reality show that would have been.)
Ingmar Bergman
This 1973 film, an edited version of the six-episode, 295-minute TV series, remains an unblinking portrayal of marriage—and the desperate inability of its semi-willing participants to find happiness within or outside of it. The movie traces the relationship of Marianne and Johan—precision-played by Liv Ullman and Erland Josephson—through abortion, infidelity, humiliation, and elliptical reconciliation. It is said that the divorce rate in Sweden shot up after the TV series, which was watched by half the population. I bet the Gores have seen it.
Stephen Sondheim
Before this 1970 Sondheim musical, Broadway love was either triumphal or torchy. Company took on issues like individualism, commitment, and ambivalence, all with psychological and musical depth and fluidity. Where else would you get "It's the concerts you enjoy together/Neighbors you annoy together/Children you destroy together/That keeps marriage intact"?
Mauve Gloves & Madmen, Clutter & Vine
Tom Wolfe
Wolfe at his riotous and culture-flaying peak, in the book of essays that gave us the "Me Decade" as the best moniker since Gertrude Stein labeled those of the '20s the "Lost Generation."
John Updike
Published in 1962, these stories of marriage dazzle and devastate, disabling the envious kvetches who claim that Updike is chiefly an indulgent polisher lacking in psychological depth. Updike's surface tensions plunge as far into the soul as Deepwater Horizon went into the ocean.
Pick up the book anywhere and be struck. In "Dear Alexandros", the narrator (American Parent No. 10, 638) tries to describe to the family's sponsored child why he is getting divorced: "I imagine I hear you asking, 'Then were Mr. and Mrs. Bentley, who sent me such happy letters from America…telling lies. Why do they not live together any more?' I do not wish you to worry. Perhaps in your own village you have husbands and wives who quarrel. Perhaps they quarrel but continue to live together but in America where we have so much plumbing and fast automobiles and rapid highways we have forgotten how to live with inconvenience…"
Directed by Danny DeVito
Michael Douglas versus Kathleen Turner: A seventeen-year marriage rapidly descends into a domestic version of Sunis versus Shias. It's the movie that opposing divorce attorneys still laugh about when they go drinking together after helping their clients rip each others' hearts out.
Relationships—even forty-year old ones—often reside in the unspoken, inhabiting the barely said with toxic presence. No one understood this inchoate despair better than Chekhov, and no one ever had deeper imaginative sympathy for those who wander the living landscape of lost dreams. Michael Frayn, a wonderful playwright himself, translates with culture-spanning sensitivity.
Gilbert Rogin
Writing in 1982, Anatole Broyard, the late New York Times book critic, called this delicate and forgotten achievement one of "the two best novels of divorce I know." That's good enough for me. His other selection is the unforgotten Too Far to Go by John Updike (now available, with an additional story, as The Maples Stories). Interestingly, both Rogin's and Updike's original title describe marriage as a metaphorical trip of great difficulty.
The Greater Generation: In Defense of the Baby Boom Legacy
Leonard Steinhorn
Someone rises to defend the boomers as more than a hypocritical cohort that invented excess and is now pushing the lumpy legacy of its selfishness onto the next generation. Steinhorn credits the boomers with reinventing the culture and vanquishing the sclerotic, racist, and misogynist 1950s.
Donald Hall
This collection of unsparing poems by Donald Hall about the loss of his wife, the poet Jane Kenyon, is taut, wrenching, and alive with the struggle of continuance. Why include a book on the death of a spouse? Because on a very real level, the end of a long marriage is a kind of death, burdened with its own grieving period for what's lost and irretrievable.
For Better: The Science of a Good Marriage
Tara Parker-Pope
Ironists who collect oxymorons (down elevator, extensive briefing; there's a whole website full of them) might be adding this book to their list. Marriage? Science? But the author—who writes the "Well" blog for the New York Times—has spoken with biologists, neurologists, sociologists, psychologists and others who study relationships. Her conclusion is that there is a scientific narrative that can help us struggle through to the death-parting-us thing.
---
Adam Hanft is a nationally-known cultural critic, an authority on social trends and branding. He is the founder and CEO of Hanft Projects, and blogs for the Huffington Post, The Daily Beast, Fast Company and Politics Daily. He is also a frequent commentator on National Public Radio's Marketplace, and is the co-writer, with Faith Popcorn, of The Dictionary of the Future. You can follow him at twitter.com/hanft.