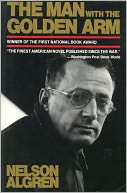 America's first National Book Awards were presented on this day in 1950, the fiction award going to Nelson Algren for The Man with the Golden Arm. One pivotal event in Algren's novel comes two months after ex-GI Frankie Majcinek, known as Frankie Machine for the card magic in his titular Golden Arm, has returned from WWII to Chicago, where he seems doomed to drink, drug, and gamble himself into oblivion. After consuming too many A-Bomb Specials at the Tug & Maul, Frankie thinks it would be fun to take his girl, Sophie, for a spin around town:
So drunk that his head had fallen across the wheel in the late Ashland Avenue traffic — she grabbed once for the wheel and he shoved her off, mumbling some drunken singsong about "War's over, war's over, war's over for Frankie — drives like he deals, deals like he lives 'n he lives all the time — war's over, war's over — " Sophie cringed at the screech of metal upon metal as a northbound trolley pulled past and kicked his foot off the gas.

"Pull over, goof, you scraped the trolley." He'd stepped on the gas and wheeled around the corner.

There hadn't been any corner. They'd crashed into the light standard of the safety island, bounced over the broken base and slammed sidewise into a billboard offering everyone in Chicago a spanty-new paste-and-paper Nash.
* * *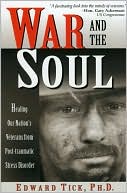 The My Lai Massacre occurred on this day in 1968. Frankie's problems began when he became hooked on morphine while recovering from his wounds in a military hospital; the enduring problems of America's war vets, some of them present at My Lai, are addressed in psychotherapist Edward Tick's War and the Soul (2005). One of Tick's patients was in a patrol that reconnoitered the hamlet of My Lai just days before the atrocity, receiving a welcome and a rice meal from the villagers. After decades of PTSD struggles, "Bill" dared to accept Tick's invitation to join a group of war vets who, as part of their therapy, were returning to Vietnam. Relieved to find himself welcomed once again, Bill's recovery began immediately:
The VA hospital has given me dozens of different pills in every combination for sleep, nightmares, nerves, stress, depression, and every damned PTSD symptom you can name. Tell me why none of it ever worked. Then tell me why it only took two nights back in this country to get my first full night's rest in thirty-five years!
---
Daybook is contributed by Steve King, who teaches in the English Department of Memorial University in St. John's, Newfoundland. His literary daybook began as a radio series syndicated nationally in Canada. He can be found online at todayinliterature.com.