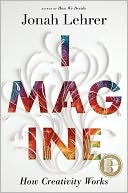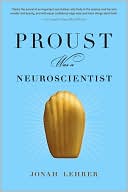 Dear Reader,
Jonah Lehrer's enlightening books are, quite simply, a lot of fun to read. "His clear and vivid writing–incisive and thoughtful, yet sensitive and modest–is a special pleasure," said Oliver Sacks.
Lehrer's 2007 erudite and accessible debut, Proust was a Neuroscientist, was an obvious choice for the Discover Great New Writers program. This is a book, Lehrer writes, "about artists who anticipated the discoveries of neuroscience. It is about writers and painters and composers who discovered truths about the human mind—real, tangible truths—that science is now only rediscovering. Their imaginations foretold the facts of the future."
When it was first published, The Los Angeles Times Book Review said Proust was a Neuroscientist "marks the arrival of an important new thinker, who finds in the science and the arts wonder and beauty, and with equal confidence says wise and fresh things about both."
If you haven't yet read Lehrer, now's a perfect time: The NOOK book editions of Proust Was a Neuroscientist and How We Decide are just $3.99 each until 3/11/12.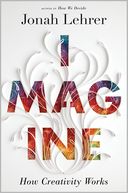 Lehrer's third book, Imagine: How Creativity Works, goes on sale 3/19/12, and it's the first nonfiction selection of the Barnes & Noble Recommends program. Titles selected for the B&N Recommends program are the books our booksellers can't stop talking about; Thought-provoking, uniquely engaging, and original in voice, B&N Recommends selections are chosen for sheer reading pleasure and their appeal as book club picks.
Malcolm Gladwell has said "Jonah Lehrer's new book confirms what his fans have known all along – that he knows more about science than a lot of scientists and more about writing than a lot of writers." Imagine ties together examples from sources as divergent as Pixar and 3M, Bob Dylan and Yo-Yo Ma. This book, writes Lehrer, "is about our most important mental talent: the ability to imagine what has never existed."
Cheers, Miwa