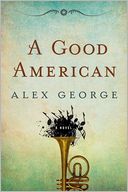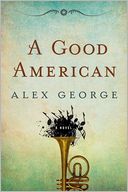 Dear Reader,
We asked Alex George about the music he listened to while writing his fabulous new novel, and this is what he told us:
"The opening lines of A Good American are 'Always, there was music.' Music of all kinds flows through the novel. Sometimes it acts as a backdrop; sometimes it takes center stage. But always it is performed with passion. In A Good American, music acts like human glue — it serves as the agent for bringing people together. The passionate affair that sets the novel's events in motion is ignited by an Italian aria; four squabbling brothers become a sweetly harmonizing quartet when they sing. Here is a sampling of some of the music I listened to while I was writing A Good American. Some of it inspired me; some of it saddened me; some of it gave me comfort. But all of it moved me, and for that I will be forever grateful."

La Bohème — Puccini (Beecham/de los Angeles/Bjorling)
"There are many versions of Puccini's wonderful opera, but this is my favorite. The novel begins with Jette, the heroine, being serenaded by Rodolfo's famous aria, "che gelida manina," from behind a privet hedge, and from that moment everything else follows. La Bohème was the first opera I ever went to see. I have never, ever forgotten it, and I never will."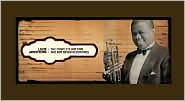 Complete Hot 5s and 7s — Louis Armstrong

"Louis Armstrong is mentioned briefly in the novel, and here is why. These recordings of his Hot 5 and Hot 7 ensembles are, for many, the original jazz document. These four discs represent some of the most innovative and dazzling music ever recorded. Absolutely priceless and impossible to recommend highly enough."
"This is perfect pop — intelligent, intensely musical, and full of wit. When my brain got trapped in a thicket of words, this music was a useful way of escaping. After listening to this I would be able to return to work, refreshed and cheerful."

Shostakovich 24 Preludes and Fugues — Vladimir Ashkenazy
"This music is rich, complex and powerful. It is strident, sorrowful (to my ears), and demands your attention. I really shouldn't be able to write at all while it is playing, but I am grateful that I can. It feels like writing in a tuxedo; immersing myself in the composer's musical world gives everything a sense of occasion, and almost always raises my game."

Best of Sidney Bechet on Blue Note — Sidney Bechet

"Buddy Bolden and his band make a brief appearance in A Good American, but the famous New Orleans cornet player was never recorded. Bechet was a later scion of the Big Easy whose music — thankfully — was memorialized. I learned to love jazz listening to this music. Hearing it now feels like coming home."
"Not an obvious choice, but required listening for me as the novel features four brothers who sing in a barbershop quartet. Some of the material might make your toes curl a little, but you can't deny the musicianship needed to pull off close harmony singing. Some of what these guys do is eye-popping."

I and Love and You — The Avett Brothers

"This music is so beautiful and sad. I listened to this a lot during the final edits and rewrites. The album has an elegiac quality to it; it fit my mood perfectly as I readied myself to say goodbye to the characters I'd lived with for so many years."
Jasmine — Keith Jarrett and Charlie Haden
"Thoroughly modern and yet completely timeless, this understated duo recording by two of today's jazz giants is a thing of almost indecent beauty. There are no flashy pyrotechnics — just deep and soulful playing. I sometimes had to turn this off as it was too distracting."
"Finally — if I had to take one recording with me to a desert island, it would be this one. This music connects with me in a deeply primal way. One of the themes of A Good American is the power of music to move us. No music on earth moves me like this. Its beauty is almost unbearable."
Cheers, Miwa
---

Miwa Messer is the Director of the Barnes & Noble Discover Great New Writers program, which was established in 1990 to highlight works of exceptional literary quality that might otherwise be overlooked in a crowded book marketplace. Titles chosen for the program are handpicked by a select group of our booksellers four times a year. Click here for submission guidelines.