The pioneering woman who still soars in our collective memory.
---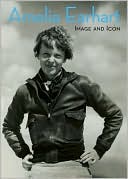 Amelia Earhart: Image and Icon
By Kristen Lubben
It's been more than 70 years since Earhart disappeared into the Pacific Ocean but she remains an especially powerful symbol of the emerging stature of the American woman on the world stage. This collection of essays, original magazine and newspaper articles, advertisements and press photos traces how photography and the media helped shape a legacy that continues to resonate.
---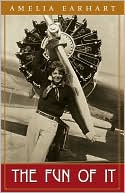 The Fun of It; Random Records of My Own Flying and of Women in Aviation
By Amelia Earhart
In an engaging memoir, a still-young Earhart looks back at a life of early accomplishment, as an aviation pioneer as well as all that had come before (nurse, photographer, car mechanic, social worker). A surprising quarter of the book sheds light on lesser known — but no less vital – female fliers of her era.
---
Finding Amelia: The True Story of the
Earhart Disappearance
By Ric Gillespie
The executive director of the International Group for Historic Aircraft Recovery puts to use fresh information from his group's historians, archeologists, and scientists to dispel myths and piece together a new theory on the real fate Earhart and her navigator met when they disappeared over the Pacific in 1937.
---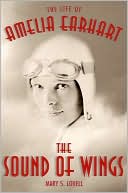 The Sound Of Wings:
The Life Of Amelia Earhart
By Mary S. Lovell
Lovell's biography focuses as much on the person as the public figure or aviatrix, putting the spotlight on Earhart's relationship with her flamboyant husband/publicist George Putnam. Though many saw this as a marriage of convenience, in which Putnam pressured Earhart into ever more dangerous flights for publicity's sake, Lovell contends here that Earhart called her own high-risk shots — which included linking up with Putnam.
---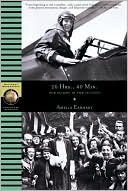 20 Hrs., 40 Min.:
Our Flight in the Friendship
By Amelia Earhart
Earhart revisits and chronicles her 1928 feat as the first woman to make a transatlantic flight, which was the initial step toward her eventually enormous celebrity. Her memories bring to life a golden age for aviation and the aviator as a heroic adventurer – a time when people would actually stop in the streets to watch the technological marvel of a passing airplane.