Before they were founders, they were fighters.
---
Defiance of the Patriots: The Boston Tea Party
and the Making of America
By Benjamin L. Carp
On a December night in 1773, more than 46 tons of tea went into Boston Harbor on the evening of December 16, 1773. Scholar Benjamin Carp dives into the fascinating background to this galvanizing act of resistance, and profiles the men who took part in a historical moment that continues to resonate today.
---
Lion of Liberty: Patrick Henry
and the Call to a New Nation
By Harlow Giles Unger
Henry was the first to call Americans to arms against the British, the first to demand a bill of rights, and the first to question the expansion of the post-Revolution government. Unger's new biography chronicles the exploits of one of America's most interesting—and little-known—founders.
---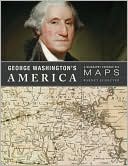 George Washington's America:
A Biography Through His Maps
By Barnet Schecter
From his teens till he died, Washington drew and collected maps. In this brilliantly creative use of historical documents, Schecter uses the maps that Washington employed as a surveyor, a hard-fighting British officer, revolutionary general and statesman as a window into a man, and a world, on the cusp of dramatic change.
---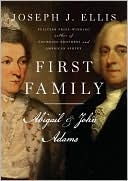 First Family: Abigail and John Adams
By Joseph J. Ellis
The closest advisor to America's second president was his wife, Abigail Adams. In this engrossing volume, the Pulitzer Prize-winning author of Founding Brothers takes readers into the lives of one of the most fascinating political couples in history. Based on their more than 1,200 letters to each other, the book is divided evenly between history and—are you surprised—love story.
---
By Ron Chernow
Unlike other Washington biographers, National Book Award winner Chernow colors Washington with feeling and life in this nuanced portrait of a man few of his contemporaries could claim to know intimately. Following him from his troubled childhood through a surprisingly bloody martial career and into his celebrated leadership of a young nation, Chernow delivers a humanizing perspective on an almost universally venerated figure.