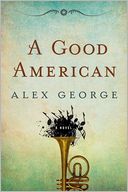 Dear Reader,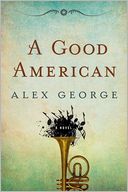 I come from a family of talented musicians, and there was always music — mostly classical and jazz — playing at home. We discovered early on, though, that music was, to put it kindly, not my thing. But books are, and I was delighted when the positive reviews of A Good American started rolling in from the Discover selection committee readers.
Music and wry humor underscore every aspect of life for four generations of the Meisenheimer family in the small town of Beatrice, Missouri. Poignant and charming, this alluring novel is as much a history of small-town America as it is one family's story.
And as George writes in A Good American: Who are we without our histories?
You can find excerpts from Alex George's Q&A for bn.com below.
Cheers, Miwa
You're an Englishman living in middle-America who has written a novel about what it means to be an American. How did this come about?
I come from a family of journey-makers. My mother was born and raised in New Zealand. In her early twenties she took a boat to England, met my father, and decided to stay. A few generations earlier, her great-grandparents had made the trip in the opposite direction, eloping from their English families who disapproved of their union and hoping for freedom in the wilderness of the southern hemisphere. I left England to live in America because my former wife is from here. Like my characters Jette and Frederick, the impulse that fueled all our journeys was the same: love.
My experience of coming to America was the principal driving force behind the original idea of the novel, although of course as the book developed other themes emerged, particularly the question of how easy it is (or isn't) to escape from your roots. Various characters in the novel are intent on leaving, but they all get pulled back in the end.

You are currently in the process of applying for American citizenship. How do you feel about the process? Also, how do you identify with the word "immigrant"?
I have mixed feelings about the process, I will admit. I love living in America. I have a deep and abiding respect for the principles upon which this country was founded. But I am not American. I am an Englishman. I know how Jette felt when she stood in the courthouse during the swearing-in process. I understand her tears. As this book nears publication it is interesting to find myself so precisely in the position of conflict that I have put my characters through.
I have no problem with the word "immigrant." It is what I am. I grew up somewhere other than here. I know that my experience of coming to America has been easier than many, because I speak English and have white skin. It would be disingenuous to pretend otherwise. But even I have experienced some jaw-dropping bigotry, if not outright racism, and from the most unexpected quarters. I say this without rancor. For some, the word "immigrant" is freighted with suspicion and hatred — which seems ironic to me, because this is a country full of immigrants. We all came here from somewhere, and now we're united by this large rock we live on. Sometimes we could all benefit from remembering that.
---

Miwa Messer is the Director of the Barnes & Noble Discover Great New Writers program, which was established in 1990 to highlight works of exceptional literary quality that might otherwise be overlooked in a crowded book marketplace. Titles chosen for the program are handpicked by a select group of our booksellers four times a year. Click here for submission guidelines.