Dear Reader,
I've said it before: few things better in the world than watching a writer receive an award.
The 2013 Discover Award Shortlist:
NoViolet Bulawayo, We Need New Names
Rebecca Lee, Bobcat & Other Stories
Anthony Marra, A Constellation of Vital Phenomena
Sonali Deraniyagala, Wave
Domenica Ruta, With or Without You
Justin St. Germain, Son of a Gun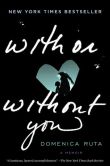 Two of these writers will each receive a check for $10,000 and a year of additional promotion from Barnes & Noble at a private event on March 5th. Two second place finalists will each receive $5,000, with the two third place finalists taking $2,500 each. $35,000 for six outstanding writers at the start of their careers. [The finalists will read from their work at the Barnes & Noble at 86th and Lexington at 7 PM on March 5th. That event is free and open to the public. Contact the store at 212-369-2180 for more information].
Thank you to our terrific judges for 2013, Discover alums all — A. Manette Ansay, Carrie Brown and Charles Yu (fiction) and Gail Caldwell, Andre Dubus III and Paul Elie (nonfiction) — for winnowing the sixty selections handpicked by our bookseller reading committee from sixty to just six.
The Discover Great New Writers program was founded in 1990 with the express purpose of showcasing extraordinary literature for readers; many of our alumni have become prize-winning household names in the years since they were selected from the program. The complete list of Discover selections is here.
In 1993, we presented the very first Discover Award and a check for $10,000 to Sandra Benitez for A Place Where the Sea Remembers in 1993. We rounded out the 90s with Discover Awards (and checks for $10,000) to Chang-rae Lee, Elizabeth McCracken, Carrie Brown, and Lily King, among others.
In 2001, we expanded the awards to its current state; Manil Suri (The Death of Vishnu) and Hampton Sides (Ghost Soldiers) took first place in each category that year. The last decade has seen Discover Awards for Anthony Doerr (The Shell Collector), Monica Ali (Brick Lane), Alison Smith (Name All the Animals), Uzodinma Iweala (Beasts of No Nation), and Ben Fountain (Brief Encounters with Che Guevara).
The full list of Discover Award winners is here, including our 2012 winners, Amanda Coplin (The Orchardist) and Cheryl Strayed (Wild).
Among the notable writers – some Discover alumni — who've served as judges for the Discover Awards are George Plimpton, Annie Dillard, Susan Orlean, Edwidge Danticat, Colum McCann, Russell Banks, Mohsin Hamid, and Kate Christensen.
And in case you didn't catch these the first time:
When Do You Know A Novel Will Be a Novel? NoViolet Bulawayo and Anthony Marra in conversation is here.
Justin St. Germain's guest post, On Baseball and Distraction here.
Regret is a Waste of Time: A Conversation with Domenica Ruta is here.
Secretly Writing Little Novels: A Conversation with Rebecca Lee is here.
By Writing, I was Able to Tolerate Remembering: A Conversation with Sonali Deraniyagala here, along with a piece I did for Everyday Ebook.
Cheers, Miwa