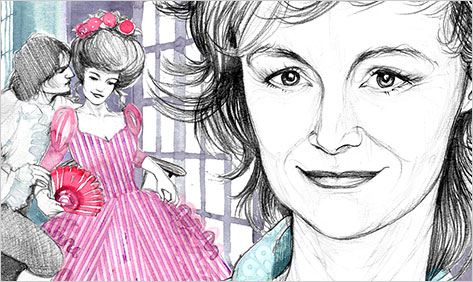 The most difficult Christmas gifts to buy are for teenagers — mostly because my ideal holiday does not involve watching my two teens sit with their heads bent over electronic devices, thumbs flashing in the afternoon sunlight. Books are the obvious answer — but not just any book. I have a painful memory of one Christmas morning when I eagerly ripped the paper off a stack of books, only to find that my mother had missed the mark on every single one. I had classic but dreary novels and a memoir of an upstanding early American woman. No fictional worlds, no YA-tinged romance: in short, nothing I wanted to read. That moment has deeply influenced my blueprint for present-buying.

This column is about finding books that your teen actually wants to read — as opposed to what they should be reading. These are books that promise to delight, whether under the tree or pointed out in a bookstore to a young reader carrying some cash from grandma.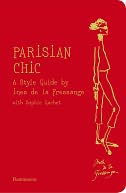 Inès de la Fressange's Parisian Chic is a perfect gift for most teenage girls, unrepentant in its frivolity and utterly engrossing. The very cover of this style guide (dark crimson with gold lettering) proclaims that appearances matter, and since that's a conviction held by most teens, you're already in the ballpark. The book is divided into short, jaunty sections such as "The Blazer." Apparently, it's a fashion faux pas to wear a miniskirt with a masculine blazer ("an ultra-feminine skirt kills the jacket's impact"). Who knew? Fressange doles out good advice in a jaunty tone; as she opines on white fringed boots: "There are more sophisticated ways to achieve the Wild West look." The book doesn't stop at clothing; it wanders on to beauty products, some great shops in Paris and online, even a few Parisian museums. As an aside, Parisian Chic would work equally well for any Francophiles in your life, not to mention women disconsolately facing un certain âge ("Furs. Instant Cruella. The 'wrinkled trophy wife' look can be very aging.").


Moving from the outside to the inside, Crazy Sexy Diet: Eat Your Veggies, Ignite Your Spark, and Live Life like You Mean It is written in a style that sets my teeth on edge. But the truth is that Crazy Sexy Diet is eminently readable, fun, and full of really terrific advice; I learned a great deal from it. You can't give a teenage girl a diet or self-help books, no matter how intently she reads those sections of women's magazines (imagine, in an escalating shriek: "You think that I need a book about reducing my thighs!"). But if your teen broods about her weight, and particularly if she has a less-than-healthy attitude toward food, Crazy Sexy Diet may be just the ticket. The book is not about losing weight but about understanding the difference between good and bad foods. The diet itself stems from Kris Carr's successful battle with cancer, but various sections are written by doctors, and Dr. Dean Ornish wrote the foreword. The book would also work for a twenty-something living by herself for the first time or a person suffering from any sort of medical condition.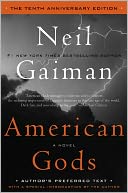 Your teen is presumably toiling through Romeo and Juliet in school — but this book-buying expedition isn't about education; it's about luring your teen away from his or her cell phone. There are, of course, terrific, serious novels that don't make it to English class (Saul Bellow's Seize the Day and J. M. Coetzee's Disgrace, for example), but boys and girls in the shadowlands between adult and teenager are not always ready for the angst of adult relationships and lives. Fantasy is often a good halfway point. Try Neil Gaiman's American Gods, a darkly funny story of American culture. Gaiman's brilliant storytelling ability shapes a sardonic, cinematic look at our country that is a perfect match with teens alienated from their parents' absurd activities.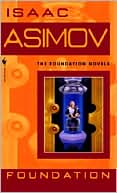 And finally, if your teen has been gobbling dystopias — which have lately been sprouting all over teen fiction like pessimistic dandelions — Isaac Asimov's Foundation novels are classics in the genre. Asimov coined the word robotics. He has his own crater on Mars. Anyone reading science fiction should know these novels. His dying Galactic Empire has launched thousands of novels, not to mention TV shows and movies. If your teenager is just dipping into the genre after reading The Hunger Games, a sure bet is James Dashner's The Death Cure, the third novel in the Maze Runner trilogy, which came out in October. Ally Condie's Matched, the story of a society in which men and women are matched by computers, is tremendously popular with girls. If she's already read it, Crossed, the second in the series, just came out in November.
---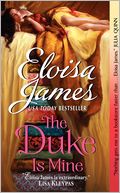 Eloisa James's latest novel, The Duke is Mine, will be published next Tuesday, December 27.
Please do check out Eloisa's past columns in the Archives, and if you'd like to get her reaction to romances as she reads them, follow her on Facebook or Twitter.
For sneak peeks at all Eloisa's romances, please visit her web site at www.eloisajames.com.