Dear Reader,
The Holiday 2012 Discover Great New Writers season begins today, and for the first time in a long while, our narrative nonfiction selections – a mix of memoir and reportage — outnumber fiction.
Consider the Fork, Bee Wilson's delightful exploration of cooking and culinary tools — the everyday items we use to feed ourselves (knife, fire, measure and grind all receive their own chapters) – makes for perfect late-Fall armchair reading for foodies and historians alike.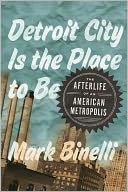 Detroit City is the Place to Be: The Afterlife of An American Metropolis is terrifically funny, smart reportage that made the ex-Detroiters on the Discover selection committee nod their heads in agreement, had the rest of us wanting to see the city for ourselves — and made all of us laugh more often than not.
"What are you reading?" takes on added meaning in Will Schwalbe's The End of Your Life Book Club. In this poignant memoir, he recounts the life-long conversation about books he shared with his mother, a conversation which evolved into the two-person book club that helped both of them cope while she underwent treatment for cancer.
In his fast-paced, sharp-witted memoir, blond, blue-eyed, lifelong Angeleno, Joe Mozingo goes in search of his family's history – which takes him to 1644 and a slave named Edward Mozingo, the titular Fiddler on Pantico Run, then Cameroon, and ultimately, to other truths about family and American identity.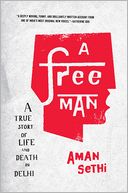 Much like Joseph Mitchell did in Joe Gould's Secret, Aman Sethi tells the story of a man and his city in A Free Man: A True Story of Life and Death in Delhi. This is the book that Katherine Boo, author of the national bestseller and National Book Award finalist Behind the Beautiful Forevers, calls "a deeply moving, funny, and brilliantly written account from one of India's most original new voices."
Raised in the relative safety and comfort of London and returning to Nigeria during summer breaks from school, the daughter of famed activist Ken Saro-Wiwa, reveals her love-hate relationship with Nigeria – hilarious and enraging, witty and bluntly honest – in her thoughtful memoir, Looking for Transwonderland.
Everything Gregory Martin believed he knew about his family was upended in 2007, when his then-66-year-old-father attempted suicide. His father's subsequent revelations and his parents' divorce are only part of Stories for Boys, his candid memoir and exploration of the bonds between fathers and sons, that Cheryl Strayed calls "a magnetic meditation on what happens when a decades-long lie is brutally revealed."
Meanwhile, readers selected three wonderful – and wonderfully different – works of fiction to join the Discover ranks: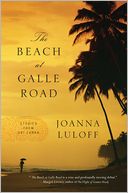 Joanna Luloff's interlinked stories in The Beach at Galle Road explore memory, identity, and the human cost of civil war with subtle, gorgeous prose that will appeal to readers of the previous Discover Great New Writers selection A Sunday at the Pool in Kigali by Gil Courtmanche or Michael Ondaatje's novel Anil's Ghost.
In The Care and Feeding of Exotic Pets by Diana Wagman, Winner Parker is having a very, very bad day: Locked inside a sweltering house in an L.A. burb, trying to figure out why she's been kidnapped – is the connection to her former game show host ex-husband, or her faded-actress mother – before her kidnapper goes completely off the rails?
Mr. Penumbra's 24-Hour Bookstore by Robin Sloan is an antic adventure story that begins in an odd bookshop. With technological and human assists, codes are broken and secrets revealed in this reboot of the classic quest narrative that will appeal to fans of Neal Stephenson – as well as teen readers looking beyond YA for their next great story.
Cheers, Miwa
---

Miwa Messer is the Director of the Barnes & Noble Discover Great New Writers program, which was established in 1990 to highlight works of exceptional literary quality that might otherwise be overlooked in a crowded book marketplace. Titles chosen for the program are handpicked by a select group of our booksellers four times a year. Click here for submission guidelines.