Congratulations are in order for Anthony Marra, who today took home the 2013 Fiction prize awarded by Barnes and Noble's Discover Great New Writers program. Marra's debut novel A Constellation of Vital Phenomena has been a critical sensation since its release in May of 2013.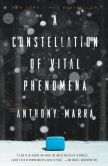 Shortlisted for the National Book Award for Fiction, our own Tom Leclair in fact called the book his favorite of the ten NBA nominees, calling Phenomena a "splendid success" and declaring that "Marra's novel is superior to the finalists… it is meta-empathetic, a sophisticated experiment that requires readers to think about how and with whom they empathize, maybe victimizers as well as victims. If you dare having your strongest emotions elicited, then reversed, then possibly modified again, then maybe even judged by a novel, read A Constellation of Vital Phenomena."
This week, the newly award-winning author takes us around the world with three books which – like his own – transport us to new lands and illuminates our broader understanding of the world at large, the peril of wartorn states, and the humane courage of camaraderie and loyalty amongst citizens.
---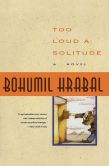 Too Loud a Solitude
By Bohumil Hrabal

"There's probably no book I love more deeply or beat the drum for more loudly than Hrabal's slender masterpiece. It's the story of a wastepaper collector in Prague, who creates a remarkable inner life for himself with the books he rescues from his compacting press. But really, it's a book about the power of art to give coherence to the senselessness we live through. Every once in a very rare while, you stumble upon a book that reads like a transcription from your own heart. This strange little marvel, written four decades ago on the other side of the planet, is the transcription of mine."
---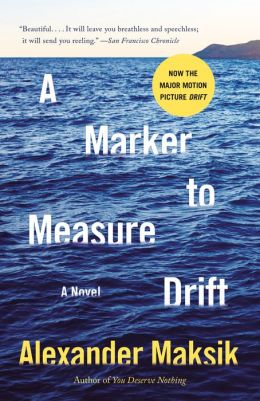 A Marker to Measure Drift
By Alexander Maksik

"I read an early version of this novel (Maksik is a friend from grad school) and it remains one of my favorite books from 2013. In hypnotic prose reminiscent of James Salter, it follows Jacqueline, a Liberian refugee, through the day-to-day struggle of survival on a Greek island. By conferring through compassion the dignity of Jacqueline's full existence, the novel accomplishes what is, to my mind, an essential role of literature, and its ethical urgency imbues it with a timeless quality."
---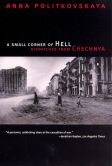 A Small Corner of Hell
By Keith Politkovskaya

"This book, based on Politkovskaya's on-the-ground reporting, will likely remain the most important book written about the devastating war that consumed Chechnya in the late 1990s and early 2000s. Through a series of vignettes that are often as surreal as they are horrifying, Politkovskaya gives voice to ordinary civilians whose tragedies, sacrifices, and triumphs are too intimate to ever make headline news. Rarely has language been shaped with such moral courage."