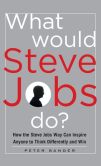 Apple, regarded by many as America's most valuable and "admired" company, was incorporated on this day in 1977. Apple's journey from the garage to "insanely great" — its valuation surpassed $600 billion in 2012 — has inspired books with two kinds of narratives, though both have Steve Jobs as hero and a happy-ending plotline:
What really makes the Apple story so amazing is not just its exceptional products and financial success but the context in which the company has arisen. Consider that Apple is a mere 35 years old. Although Microsoft too rose quickly through the ranks, how many companies have risen so far and so fast? With no mergers and virtually no acquisitions? None. If you consider Apple's valuation was somewhere around $3 billion in 1997 when Steve Jobs returned to the helm, and $10 billion in 2003 before the iPod really took off, Apple, under Steve's leadership, has unquestionably created more value more quickly than any other company in history.
Some books describe Jobs as an inimitable genius, his up-and-down journey — company cofounder to twelve-year banishment to triumphant return — of Napoleonic proportions. Others focus on the systematic, Jobs-based principles of corporate success, principles any start-up might use for its own march to market-share dominance. The excerpt above is taken from a recent book in the second category, Peter J. Sander's What Would Steve Jobs Do? (2011). Other similar books include Carmine Gallo's The Apple Experience and Ken Segall's Insanely Simple, both published in 2012. While each chapter of Segall's book analyzes how to acquire one specific aspect of the Apple mind-set — Think Brutal, Think Iconic, Think Phrasal, Think Casual — the overriding advice is contained in the opening chapter, "The Simple Stick." This begins with an anecdote taken from Segall's years as an ad man at Apple Corp:
Apple's package-design team had just returned from their presentation to Steve Jobs, and their faces told the story. There were no visible signs of carnage. They just had that "things didn't go exactly as we planned" look….

While the team was decompressing after their Steve meeting, I crossed paths with the project leader in the creative group's kitchen.

"The suspense is killing me," I said. "How'd it go this morning?"

"Well," he said, "Steve hit us with the Simple Stick."

Translation: Steve had rejected their work — not because it was bad but because in some way it failed to distill the idea to its essence. It took a turn when it should have traveled a straight line.
---
Daybook is contributed by Steve King, who teaches in the English Department of Memorial University in St. John's, Newfoundland. His literary daybook began as a radio series syndicated nationally in Canada. He can be found online at todayinliterature.com.