Burn rubber.
---
Indy:
The Race and Ritual of the Indianapolis 500
By Terry Reed
For nearly a century, America has hosted one of the world's greatest sporting events, the Indy 500. Reed entertainingly expounds on the hundreds of men and handful of women who have competed as well as how the race has affected segregation, gender politics, and publicity stunts, among other things.
---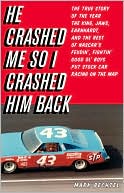 He Crashed Me So I Crashed Him Back
By Mark Bechtel
Before stock car racing became a major-money sport, its competitors were a collection of wild characters who occasionally brawled, sometimes crashed each other on purpose, and always made things… interesting. Sports Illustrated writer Bechtel puts the focus on one of racing's craziest years, 1979, and how what happened then shaped the NASCAR of today.
---
Real NASCAR:
White Lightning, Red Clay, and Big Bill France
By Dan Pierce
When mechanic Bill France finally got NASCAR started in the 1930s, its drivers were racing during the day and running bootleg liquor late at night. And any disagreements on the track were handled with fistfights in the infield. Pierce boldly tells the story of stock-car racing's brutal, romanticized early years.
---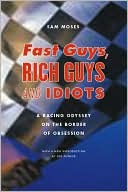 Fast Guys, Rich Guys, and Idiots
By Sam Moses
Sports Illustrated motor-sports writer Moses goes all George Plimpton and joins a racing team, crashing a few times while getting the full immersive lowdown on what it's like to be in the pits for a major sporting event. He travels from small-town races to some of the sport's biggest events.
---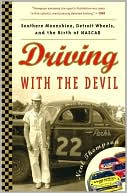 Driving with the Devil:
Southern Moonshine, Detroit Wheels, and the Birth of NASCAR
By Neal Thompson
NASCAR may promote itself as family-friendly to its more than 75 million fans, but its origins involve a truckload of extremely non-family-friendly characters looking to make a few extra bucks. Thompson chronicles how this gang of Prohibition-era bootleggers and ne'er-do-wells managed to build a billion-dollar industry.