Love Rocks is a biweekly look at new self-published romance titles from the community of writers at Rock*ItReads.
The holiday season is winding down! For the last month, you've been focused solely on what to get for everyone on your holiday shopping list, finding the perfect gifts for your loved ones, cooking the holiday meals, wrapping the presents, and making sure everything on the todo list gets done. Exhausting, isn't it? Well, I have news for you. It's nearly over, and that means you can take a breath and take a little time for yourself. And I have some great book selections to help you do just that!
Many, many people will receive e-readers for the holidays this year. (I received mine as a Christmas present last year.) If you're anything like me, you're swimming through the piles of ebooks available, wondering how far in debt you would go if you bought every book that you want. It's always good to stretch a dollar, but especially after the holiday shopping season.
That's why I've searched out some great books at great bargain prices. These e-book collections will give you the most bang for your buck and help you to build your e-book library without breaking the bank.

The first book on the list, is Maggie Shayne's Bad Ass Brides Collection. Maggie Shayne is known for her phenomenal paranormal romance and heroines who can hold their own in a fight. This collection is full of the later. The Bad Ass Brides Collection contains two full length novels and a novella–Forgotten Vows, Dr. Duffy's Close Encounter and The Bride Wore A Forty-Four. All three of the books can be purchased separately or together for a discounted price.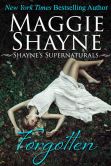 Forgotten Vowsis a romantic suspense, featuring a Harley-riding psychic on a mission to save her sister from a serial killer. She's willing to do anything, including pretending to be married to the man she thinks is the next victim in order to stop the series of events that will lead to her sister's death. Dr. Duffy's Close Encounter (previously titled Out of This World Marriage) is a sci-fi romance with an alien bride who crash lands on an Iowa farm. The Bride Wore A Forty-Four rounds out the collection. The novella tells the story of a woman who suffered an injury that causes her to forget her past. On the night before her wedding, it all comes rushing back and she finds herself in a shoot out with the groom.
Wildly different, the stories all contain one unifying element, a heroine who knows how to take care of herself and a hero strong enough to be her partner.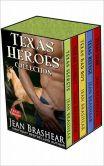 If paranormals aren't your style, you might be more interested in Jean Brashear's Texas Heroes Collection, which includes Texas Secrets, Texas Lonely, Texas Bad Boy, Texas Refuge, and Texas Star. The five book collection can be purchased individually, grouped by family (books 1-3 revolve around the Gallagher Family while books 4-5 are about the Marshall brothers) or as a five book set.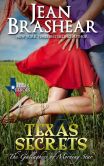 The Texas Heroes Collection contains five Texas-strong heroes–a cowboy, a police officer, a private detective, a wilderness guide, and even a movie star. Their lives are wildly different, but each one is dedicated to protecting the woman he loves, regardless of the circumstances.
Download a sample of any of the books listed. If it seems like something you'll enjoy, consider saving money by purchasing a boxed set collection. It's a great way to build your e-book library.
Happy reading!
To sign in and make a comment, click on the Sign In or Register link in the upper right-hand corner of the page, then come back to this page to leave a comment below.
---
Rock*It Reads members are traditionally published authors committed to bringing high standards and professional quality to their self-published works. Whenever readers see the RIR logo, they know the book they are purchasing is held to an excellent standard of quality. We are Authors You Love with Stories that Rock.