With Beatrice and Virgil, Yann Martel spins an intricately structured tale that begins with a writer, Henry, at loose ends after publishing a bestseller that resembles Martel's own international sensation Life of Pi. Stalled in his pursuit of a new subject, he strikes up a curiously intense relationship with a taxidermist, who wants Henry's help with his own mysterious project. The result is a uniquely wrought story about creativity, history, and art.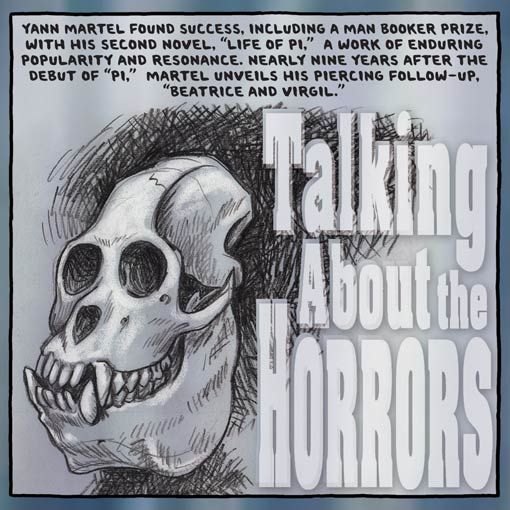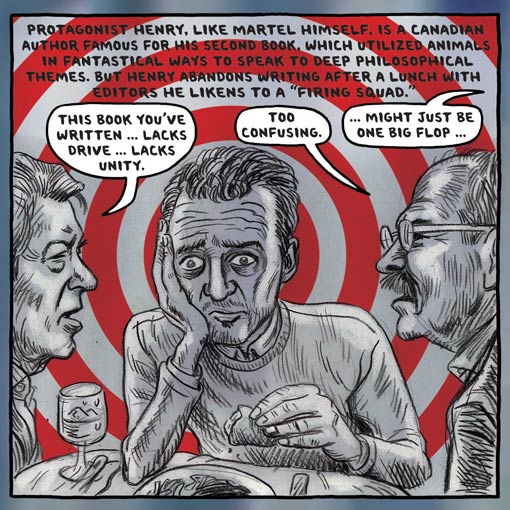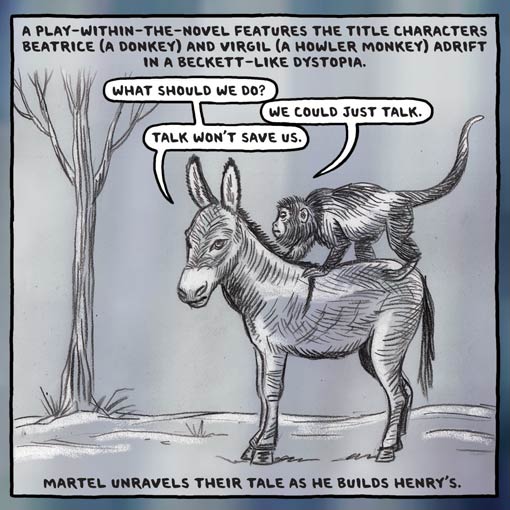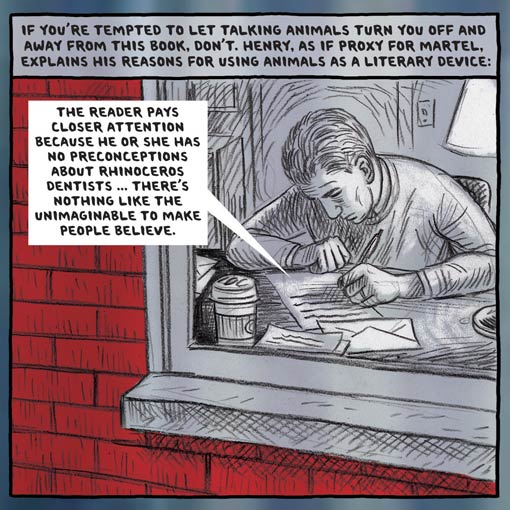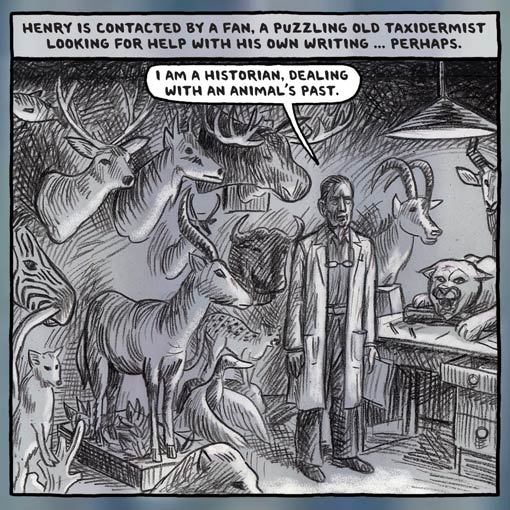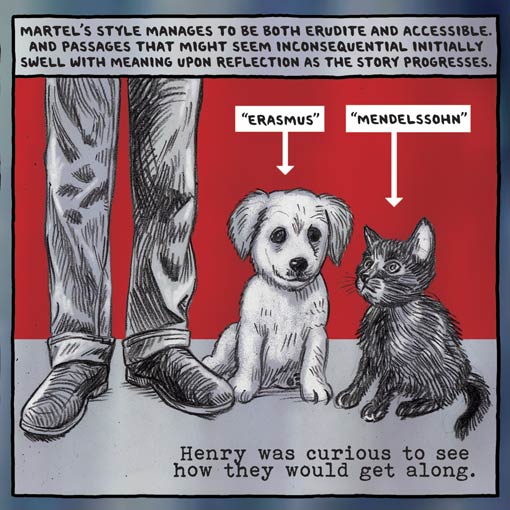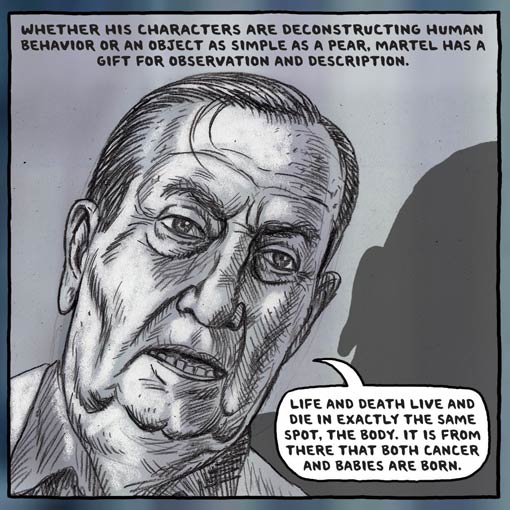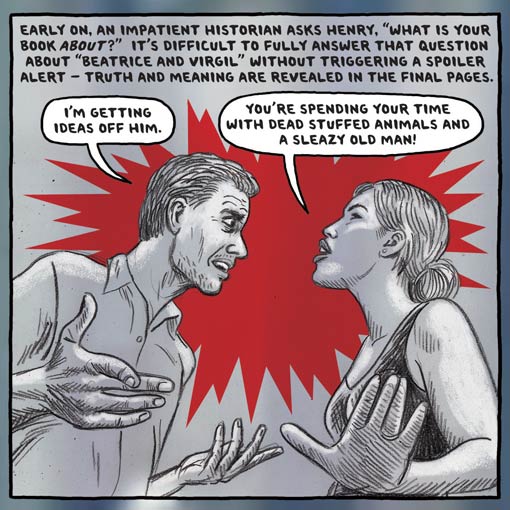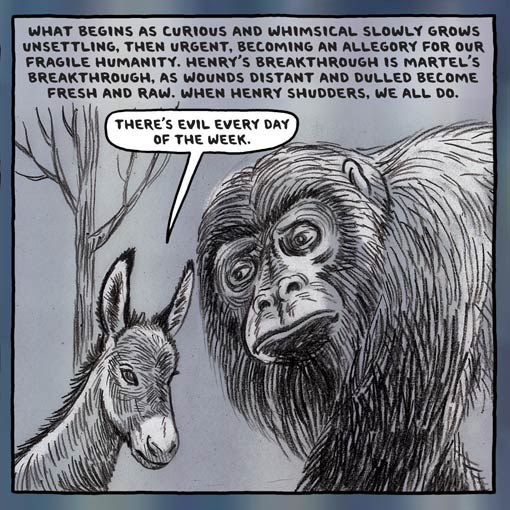 To see the review as a single image, click here.
Cick here to buy Beatrice and Virgil.
---
Ward's Drawn to Read appears monthly in the Barnes & Noble Review. Click here to see the complete Drawn to Read archive.