Demanding and discerning readers on your gift list? Fear not! Not only have the BN Review editors selected their favorite Fiction and Nonfiction of the year, today Barnes & Noble and NOOK announced their booksellers' selections for the Best of 2012 in six essential categories: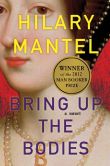 Fiction— This year's list ranges from Hilary Mantel's prize-winning Bring Up the Bodies and Gillian Flynn's runaway hit thriller Gone Girl to Peter Heller's riveting post-apocalyptic story of survival The Dog Stars.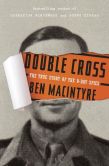 Nonfiction — The list includes Paul McIntyre's true tale of World War II deception, Double Cross, Jon Meacham's majestic Thomas Jefferson: The Art of Power, Cheryl Strayed's blockbuster memoir Wild, and more.

Quirky, Beautiful, Different — A selection of the most stunning visual books of the year, including Jordan Matter's Dancers Among Us, Chris Ware's Building Stories, and Deb Perelman's The Smitten Kitchen Cookbook.
Books for Teens — The best of year in reading for teens, from John Green's bestselling The Fault in Our Stars to Ally Condie's culmination of the dystopian Matched trilogy in Reached.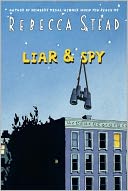 Books for Kids — 2012's best reading for children included Rebecca Stead's inventive and moving Liar and Spy, R.J. Palacio's Wonder, and of course, the return of Diary of Wimpy Kid in The Third Wheel.
You can find the entire Best of 2012 collection here. And of course don't forget about the BN Review Editors' Picks from a year in reading — a dozen each of the finest works of Fiction and Nonfiction.
–BILL TIPPER