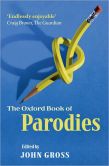 The novelist-historian Edward George Bulwer-Lytton died on this day in 1873. Although widely read in Victorian England, Bulwer-Lytton is now mostly known for his influence upon other writers. Most famously, he told his friend Charles Dickens that his proposed ending to Great Expectations was too bleak, whereupon Dickens rewrote it to bring Pip and Estella back together. Most infamously, he holds a prestigious place in the history of literary parody for inspiring the Bulwer-Lytton Fiction Contest with the rambling wreck of a sentence that opens his 1830 novel, Paul Clifford:
It was a dark and stormy night; the rain fell in torrents — except at occasional intervals, when it was checked by a violent gust of wind which swept up the streets (for it is in London that our scene lies), rattling along the housetops, and fiercely agitating the scanty flame of the lamps that struggled against the darkness.
After twenty-eight years, the B-L Contest has a half-dozen compilations of contest entries published as books themselves — It Was a Dark and Stormy Night, Son of It Was a Dark and Stormy Night, Bride of Dark and Stormy, et al. — and now nine contest categories. Behold a sampling of winners for 2012:
As he told her that he loved her she gazed into his eyes, wondering, as she noted the infestation of eyelash mites, the tiny deodicids burrowing into his follicles to eat the greasy sebum therein, each female laying up to 25 eggs in a single follicle, causing inflammation, whether the eyes are truly the windows of the soul; and, if so, his soul needed regrouting. (Cathy Bryant, Grand Prize winner)
As an ornithologist, George was fascinated by the fact that urine and feces mix in birds' rectums to form a unified, homogeneous slurry that is expelled through defecation, although eying Greta's face, and sensing the reaction of the congregation, he immediately realized he should have used a different analogy to describe their relationship in his wedding vows. (David Pepper, winner of the Grand Panjandrum's Special Award)
They still talk about that fateful afternoon in Abilene, when Dancing Dan DuPre moonwalked through the doors of Fat Suzy's saloon, made a passable reverse-turn, pirouetted twice followed by a double box-step, somersaulted onto the bar, drew his twin silver-plated Colt-45s and put twelve bullets through the eyes of the McLuskey sextuplets, on account of them varmints burning down his ranch and lynching his prize steer. (Ted Downes, winner in the Western category)

---

Daybook is contributed by Steve King, who teaches in the English Department of Memorial University in St. John's, Newfoundland. His literary daybook began as a radio series syndicated nationally in Canada. He can be found online at todayinliterature.com.