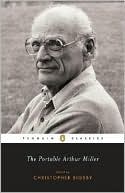 January 23: Arthur Miller's After the Fall premiered on this day in 1964, directed by Elia Kazan. In his 1987 memoir Timebends, Miller tries to explain that his play is about the universal fall from innocence, not just his recent break-up with Marilyn Monroe. In his 1988 memoir Elia Kazan: A Life, Kazan takes the view that most critics take: "Although Arthur denied it and still does — why I can't understand — the second act of his play is about one thing: his marriage to Marilyn." Miller's play offers no clear explanations for the collapse of his relationship — at one point, Quentin throws up his hands with "I am bewildered by the death of love. And my responsibility for it" — there is a lot of finger-pointing, and pill-popping:
MAGGIE. See? I'll lay down. [She lies down.] See? [She takes a strange deep breath.] You — you could have the pills if you want.

QUENTIN. [stands and, after a hesitation, starts away] I'll have Carrie come in and take them.

MAGGIE. [sliding off the bed, holding the pill bottle out to him] No, I won't give them to Carrie. Only you. You take them.

QUENTIN. Why do you want me to have them?

MAGGIE. [extending them] Here.

QUENTIN. [after a pause] Do you see it, Maggie? Right now? You're trying to make me the one who does it to you? I grab them; and then we fight, and then I give them up, and you take your death from me. Something in you has been setting me up for a murder. Do you see it? [He moves backward] But now I'm going away, so you're not my victim any more. It's just you, and your hand.
However autobiographical After the Fall may be, Miller says that he got the news of Monroe's death just as he was finishing writing the play:
There are people so vivid in life that they seem not to disappear when they die, and for many weeks I found myself having to come about and force myself to encounter the fact that Marilyn had ended. I realized that I still, even then, expected to meet her once more, somewhere, sometime, and maybe talk sensibly about all the foolishness we had been through — in which case I would probably have fallen in love with her again. …When a reporter called asking if I would be attending her funeral in California, the very idea of a burial was outlandish, and stunned as I was, I answered without thinking, "She won't be there." I could hear his astonishment, but I could only hang up, it was beyond explaining.
---
Daybook is contributed by Steve King, who teaches in the English Department of Memorial University in St. John's, Newfoundland. His literary daybook began as a radio series syndicated nationally in Canada. He can be found online at todayinliterature.com.