Love Rocks is a biweekly look at new self-published romance titles from the community of writers at Rock*ItReads.
Just as in real life, there are commonalities found in every romance book. One of these is trust. It's the glue that binds the hero and heroine together in their love for one another. Without trust, the relationship is going nowhere fast. Another component is that one character, hero or heroine, will always have a more dominant personality or mannerism in the story. These two specific commonalities are especially noticeable in books such as Fifty Shades of Grey and Sylvia Day's Crossfire series. Alpha heroes take center stage in these books, which take the intimacy level between a hero and heroine to a level that has only recently emerged from the shadows into mainstream romance.
It's not easy to find books that capture a darker intimacy level between a hero and heroine, but I did find several to appease my cravings in the post-Fifty Shades world. While I don't want to give up my billionaires, I was delighted to find darker, edgier romances in historical and fantasy settings as well. These books are not for the faint of heart when it comes to language or the sensual relationship between the hero and heroine. But these reads might quench the thirst of readers looking for books that push the Fifty Shades of Grey envelope. Not to mention the need for a happily ever after ending!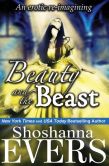 The first book I discovered was Shoshanna Evers's retelling of Beauty and the Beast. Evers takes the original fairy tale and treats it with an intriguing, sensual eroticism. While the plot remains relatively true to the original story, it's the exploration of the characters and they're developing relationship that pulled me into the story. Just as in the original fairy tale, Belle agrees to remain with the Beast to save her father. Desperate to be free of the spell cast upon him, the Beast sets out to make Belle fall in love with him. The end result is a story that pushes the boundaries of fairy tales, romance, and the dominant-submissive dynamic.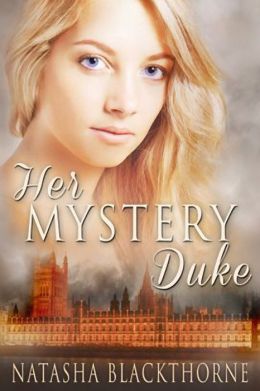 Word of mouth is one of the best ways to find a good book, and I had a number of readers recommend Her Mystery Duke by Natasha Blackthorne. I fell in love with Blackthorne's characters in this story. The paths of David Sommerville, the Duke of Hartley, and Jeanne Darling cross when David takes ill and Jeanne's compassion forces her to care for him. Their relationship starts out as lust, but quickly evolves into something neither expects. As these two characters grow, they learn not only about each other, but about themselves as well. What I thoroughly enjoyed about Blackthorne's story was the darker sexuality combined with wonderfully strong characterizations. After reading, Her Mystery Duke, I understood why so many readers recommended it to me.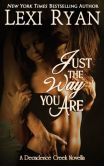 Another read I have to mention is Just The Way You Are, by Lexi Ryan. I stumbled across this gem purely by accident. Although the dynamics of the relationship weren't quite as dark as others mentioned here, it's worthy of note simply because the characters were wonderful together. Harrison and Stacey are in a marriage of convenience. For Harrison, it's simply a convenient way to ensure he wins his new wife's heart. I loved how Harrison is persistent in his pursuit of his and Stacey's happiness.
Fifty Shades of Grey broke new ground in romance. It offered readers darker, more intimate, themes in a love story, and it influenced a new style of writing. So, go ahead, appeal to the naughtiness in you. Take a step beyond the grey with one of these three books.
To sign in and make a comment, click on the Sign In or Register link in the upper right-hand corner of the page, then come back to this page to leave a comment below.
---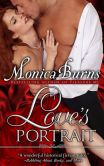 Monica Burns is a bestselling historical and paranormal romance author. Her next release, His Mistress, will be in stores May 2014. Learn more about the book at www.monicaburns.com. You can also find her on Facebook at https://www.facebook.com/AuthorMonicaBurns Read an excerpt from His Mistress at http://monicaburns.com/bookshelf/his-mistress/his-mistress-excerpt/.