Five works celebrating African-American culture and the pursuit of civil rights.
---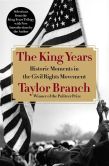 The King Years: Historic Moments in the Civil Rights Movement
By Taylor Branch

This compendium of selections from historian Taylor Branch's America in the King Years trilogy proves a panoramic view of 1960s citizens influenced by Dr. Martin Luther King, Jr., from striking sanitation workers of Memphis to a politically conflicted President Johnson. The first volume of the trilogy — Parting the Waters — earned the historian the Pulitzer Prize and became a touchstone chronicle of the civil rights movement. The King Years distills the highlights of Branch's three-book opus into a single volume. "There is no time in our history of which we can be more proud," wrote Garry Wills in response to Branch's work, and it is Branch's unsentimental nuance that allows the heroism it records to ring out boldly.
---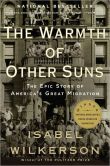 The Warmth of Other Suns: The Epic Story of America's Great Migration
By Isabel Wilkerson

One of the watershed events in the creation of modern America was the diaspora of nearly 6 million African Americans from the American South into northern cities between 1915 and 1970. Amid over a thousand collected interviews in her National Book Award-winning study, journalist Isabel Wilkerson spotlights three black figures largely unknown to history: a female sharecropper turned blue-collar Chicagoan, a Florida civil rights activist who found God in Harlem, and the man who would become Ray Charles's personal physician. Their stories and others are braided into an epic of heartbreak and renewal.
---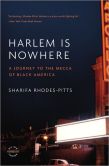 Harlem Is Nowhere: A Journey to the Mecca of Black America
By Sharifa Rhoads-Pitts

Taking her title from Ralph Ellison's 1946 essay, Sharifa Rhoads-Pitts finds Harlem at a crossroads of twentieth-century artistic renaissance and twenty-first-century gentrification. A native Texan with an outsider's curiosity and an insider's knowledge, Rhoads-Pitts digs into the reality behind Harlem's layered mythologies, each chapter a new avenue into one of America's most storied neighborhoods.
---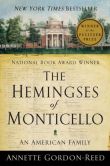 The Hemingses of Monticello: An American Family
By Annette Gordon-Reed

A revelatory marvel upon publication, Annette Gordon-Reed's staggering portrayal of the family of Virginian slave Sally Hemings arrived in the years following revelations that Thomas Jefferson had fathered Hemings's seven children. With Monticello, Gordon-Reed turned the presidential biography inside out, capturing the equally charismatic personalities whose lives had previously gone unremarked and becoming along the way the first African American to win the Pulitzer Prize for History.
---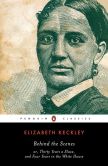 Behind the Scenes, or Thirty Years a Slave, and Four Years in the White House
By Elizabeth Keckley

This extraordinary memoir of Elizabeth Keckley, first published in 1868, takes readers from her early days as a prideful slave, to the purchase of her own freedom and that of her son, to her subsequent ownership of a dressmaking business and her eventual White House employment under Abraham and Mary Todd Lincoln. Though Keckley was condemned for sharing intimacies as a "traitorous eavesdropper" by early defenders of the first lady's prerogatives, history has proven Behind the Scenes a hero's quest fit for ancient myth.