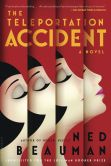 Science Fiction, that harbinger of things to come, is a genre alive and well, continuing to serve as an illumination of our greatest hopes and fears for what the future holds. Similarly, the epic tales of the Fantasy genre cast the human experience as one of dueling triumph and devastating defeat, war and serenity, royalty and paupers. These fantastic realms have produced some of 2013's finest fiction, corralled and admired here at the Review. And so we have compiled a collection of forty-two works comprising the best SF and Fantasy of 2013 (Thus Far), which can be found by clicking here.
What follows is a round-up of four particularly fascinating books from this list, each of which has captured our sense of the surreal, and quenched our thirst for heroes and villains of mythic proportions. — The Editors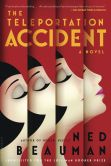 By Ned Beauman
"I guarantee that no reader will succeed in outguessing Beauman. He plays more than fair but juggles so many balls so hypnotically, that all bets are off. Yet in a bravura finale of "four endings," he ties everything together satisfactorily and effortlessly with the precision of a brain surgeon. Beauman's tale gives immense pleasure in two areas outside of sheer plot. First is his endless fecundity of invention and specificity. No setting is unburnished, no individual, even walk-ons, left undistinguished. Second, and more amazing, is his patterning ability — a skill so important to an author yet one of those writerly talents hard to quantify and rarely cited in reviews."
For more, see Paul Di Filippo's full review.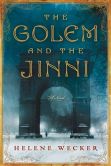 By Helene Wecker
"Very few debut novels exhibit the charm, assurance, emotional depth and bravura fabulation which the lucky reader will discover in Helene Wecker'sThe Golem and the Jinni. Like some agreeable conflation of Isaac Bashevis Singer, Mark Helprin and the anonymous compiler of One Thousand and One Nights, Wecker delivers an ambitious yet gracefully humble novel featuring the best of classic European and Middle Eastern fancies, reimagined and reembedded in a vivid New World milieu, at once numinously odd and groundedly naturalistic. The result is utterly unique and enchanting. Perhaps the famous debut of Susannah Clarke, Jonathan Strange & Mr Norrell, might be the last occasion for such rejoicing at a new voice in the genre and beyond."
Read Paul Di Filippo's full review here.
By Karen Russell
Our reviewer Stefan Beck writes:
"Now comes Vampires in the Lemon Grove, a collection that is, Pulitzer committee be damned, Russell's first good book. It is an excellent book. It has its moments of overreach, its grating excesses, but it is the book we were promised in St. Lucy's Home for Girls Raised by Wolves and Swamplandia! It earns its darkness, amounting to an update on E.T.A. Hoffman's tales, and a number of its stories elicit emotion and reflection in a way Russell's previous efforts signally didn't. Real boys and girls, men and women, have taken the place of storybook characters."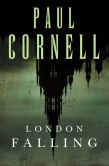 By Paul Cornell
"Cornell's skill in developing his story from simple cop thriller to a paradigm-upsetting, conceptual breakthrough dark fantasy novel is commendable. It's a pleasure to watch him allow the quartet to move incrementally from one realization to another — reluctantly, quizzically — until it's finally undeniable to them and us that they are confronting the occult. But Cornell never has them betray their rational, problem-solving natures. The investigation must go on, albeit with magical warding circles and some hastily requisitioned holy water and salt from the commissary. Instead of freaking out, they merely incorporate the new and disturbing knowledge into their bobby academy modus operandi, setting up operations corkboards with partitions for witches and ghosts. "