Highights from the never-ending tour of his back pages.

---
By Bob Dylan
Atmospheric, cryptic, and hardly confessional, Dylan's memoir of his early-60s Village years is perhaps exactly what we ought to expect from a writer whose lyrics have spawned industries of interpretation. But even if this book doesn't crack the codes to the enigmatic songs that made him famous, its elegiac portrait of a lost bohemia casts a spell all of its own.
---
By David Hadju
In this fascinating study that blends biography with social history, David Hadju looks at the way the close circle of inspired artists, including Joan Baez, her sister Mimi, novelist Richard Fariña — and of course, Dylan himself — embodied the nascent values of the counterculture that was soon to blossom. Unfolding with the urgency of a novel, Positively Fourth Street unfurls the group's tempestuous passions and alliances and their indefinable shared spirit.
---
The Old, Weird America: The World of Bob Dylan's Basement Tapes
By Greil Marcus
In 1975, a young rock writer named Greil Marcus produced the electrifying study Mystery Train, which poetically mapped a hidden American mythology from Moby-Dick to Sly Stone. The Old, Weird America finds a related spiritual thread running through Dylan's legendary Basement Tapes recording with the Band — a set of songs Marcus calls "palavers with a community of ghosts." This haunted and haunting narrative of their creation offers a window into the grand and peculiar traditions in which Dylan's music takes part.
---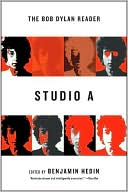 Studio A: The Bob Dylan Reader
Edited by Benjamin Hendin
As songwriter and performer, Bob Dylan is a man of many masks (no wonder director Todd Haynes had Dylan played by multiple actors in his 2007 film I'm Not There). What better way to get a grip on "the mighty Bob" than through this superb anthology, which presents a varied gallery of writers and artists reflecting on the man and his music? Nat Hentoff, Hunter S. Thompson, Sam Shepard, and Joyce Carol Oates weigh in — as do Bruce Springsteen and even The Man in Black, Johnny Cash.
---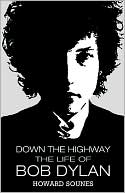 Down the Highway: The Life of Bob Dylan
By Howard Sounes
Prodigiously researched and offering a wealth of previously unavailable detail, Howard Sounes's 2001 biography of Dylan remains the most comprehensive account of a legendary life. The author's investigation into such mysteries as Dylan's 1966 motorcycle accident, his second marriage, and his career-changing religious conversion render a fascinating portrait of the artist in all of his contradictions.