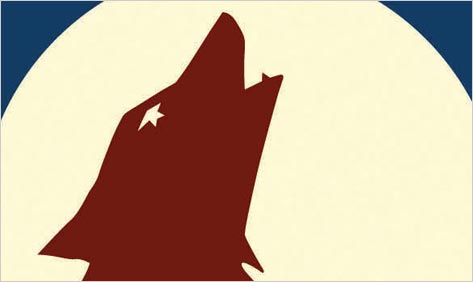 Some recipes transform everyday ingredients into the extraordinary. Bocca, London star chef Jacob Kenedy's first solo cookbook — named after his London Soho restaurant Bocca di Lupo and following last year's graphically glorious The Geometry of Pasta, co-authored with Caz Hildebrand — is more about incorporating what may strike Americans as extraordinary ingredients into home cooking. His easy-to-follow recipes, gathered from all over Italy, call for tripe, bone marrow, pork stock, lamb's brain, cuttlefish, langoustines, pigeons, and — this really got me — "100 jasmine flowers from the garden" (for Watermelon and Jasmine Pudding), or "1 good hare" (for his Hare in Spiced Wine). Not for the squeamish, there's even a recipe for Pluck with Artichokes, which takes guts to make — though, as it doesn't include the stomach or intestines, not literally: pluck "is the whole lot, everything that comes when you pull (pluck) out the wind-pipe — heart, lungs, liver and sweetbread." Kenedy insists this is especially delicious when it comes from young animals — calves, lambs, and kid goats.

Even if all that offal sounds awful to you, be assured that Bocca is also filled with some of the more familiar, ever-delicious building blocks of Italian cuisine, including artichokes, pappardelle, polenta, and porcini mushrooms — with mouthwatering photographs throughout. Not a whole lot of red sauce, however.

When it comes to food, Kenedy is unabashedly hedonistic, seeking pleasure in the "act of consumption, of making something wonderful a part of me." Although not Italian, Kenedy celebrates the diversity of Italian cuisine with the "more objective view" of an outsider. Each recipe is attributed to the region from which it originates, but the dishes are organized primarily by ingredient (pasta, vegetables) or cooking method: raw, cured, fried, grilled, roasted.

In general, dishes like Fried Olives Stuffed with Pork and Veal or Venetian Tagliatelle with Pigeon Ragù are foods I'm more likely to sample when eating out. I find his Shaved Radish and Celeriac Salad with Pomegranate, Pecorino, and Truffle Oil more conducive to home cooking, though next time I'll omit the truffle oil — a fad of the 1990s that's thankfully faded. I look forward to trying his Tuscan Soft Almond Cookies, Duck in Chocolate and Marsala, and even the Pappardelle with Chicken Liver Ragù — cholesterol be damned — to name just a few of the temptations in this intriguingly exotic yet accessible cookbook.