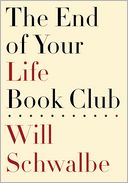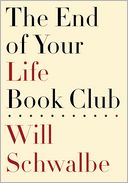 Dear Reader,
Talking about books is part of my family's DNA and we're hardly alone. "What are you reading?" remains a launching point for a 1,001 conversations in many families.
True Story: Like lots of other folks, I read Henry Miller's Tropic of Cancer as a teenager — I still have my marked-up, shattered-spine Grove Press paperback — and I was dying to talk about it the minute I finished it. And the only person I wanted to discuss it with was my Dad.
So we're in the frozen foods aisle, and Dad's looking for peas while I'm nattering on about Miller's writing and how-modern-it-feels-so-many-years-later-and-can-you-believe-the-freedom-he-found-overseas-and-wow-we-should-all-be-dancing-on-the-lip-of-the-volcano, waiting for my Dad to jump in with some phrase that might actually acknowledge my adult status (I had just turned 18), and when at last I stopped to take a breath, he said: "When I was your age, we read it for the dirty bits."
Dad: 1, teenager: 0. But a larger conversation began to burble that weekend, and we're still opening bigger conversations with books, a couple of decades and change later.
Will Schwalbe's poignant memoir, The End of Your Life Book Club, recounts the life-long conversation about books he shared with his mother, a conversation which evolved into the two-person book club that helped both of them cope while she underwent treatment for pancreatic cancer.
The End of Your Life Book Club had many of the Discover selection committee readers in tears by page 5, on the subway, in telephone calls with their own mothers.
Will took the time to talk to Discover Great New Writers about using books as conversational shorthand, how reading is doing something, and wanting to continue the conversation about books.

This is a book about a book club of two: you and your mother, Mary Anne Schwalbe. How did it begin?

For as long as I can remember, I talked about books with my mother. "What are you reading?" is a question we constantly asked each other. We were especially prone to talk about books when we were anxious or stressed — or when there was a difficult subject we wanted to tackle obliquely. So, after Mom was diagnosed with pancreatic cancer, it was natural that we would chat about books whenever we spoke. But it wasn't until the first time that I accompanied Mom to chemo that we began to realize that if we read the same books at roughly the same time, then we had formed a kind of book club. In some ways, we'd always had our own two-person book club, but it took Mom's illness to make us realize that. I've come to feel that whenever you share a book with someone, and talk about it, you're creating a little book club. And these little book clubs can sustain us over the course of a short period of time — or a lifetime.


You write in the book that "reading isn't the opposite of doing, it's the opposite of dying." How did this become clear to you in the course of your two-person book club?


People who aren't readers are prone to say things like, "Why don't you put down that book and do something." Over the course of the book club, it became clearer and clearer to me that reading is doing something. When we were reading, we were engaging with the world — learning, growing, travelling. We went to Khaled Hosseini's Afghanistan, and Michael Thomas's Brooklyn, and Alexander McCall Smith's Botswana. We met Jhumpa Lahiri's new immigrants and Alan Bennett's Queen of England. We learned about Irene Nemirovsky's refugees and Ishmael Beah's child soldiers. And when we did all this, we not only felt — but were — totally alive.


In what ways did your book club bring you closer together or allow you to get to know your mother even better? Did it allow you to talk about issues or topics that you might not otherwise have had occasion to discuss?


Books opened the door onto so many topics. When we talked about Gilead by Marilynne Robinson, we talked about faith and religion. Wallace Stegner's Crossing to Safety gave my mother a way to talk about my father, and how she thought he would fare after she was gone. Marjorie Morningstar, one of my mother's favorite books, gave me an opening to ask her questions about her young adulthood. And we talked about so much more. Mary Oliver's poems sparked a discussion about the world of nature around us, and how often we don't pay enough attention to it. Somerset Maugham's The Painted Veil led to a discussion about courage. Victor LaValle's Big Machine prompted a conversation about second chances: who deserved them and who didn't. When we talked about Patricia Highsmith's The Price of Salt, we talked about gratitude and how the smallest gesture can make all the difference in a life. Near the end, I realized that I not only got to know Mom better — but I got to meet a slightly different person as well, a fellow reader who happened to be my mother. I think that's one of the most powerful things books do: They allow us to meet on equal ground and to see different sides of ourselves and each other as we explore big issues and new worlds together.


Is there a book that makes you think of her the most? If you could share another book with her today, what would it be and why?


After Mom was diagnosed, a friend gave her a copy of a book called Daily Strength for Daily Needs by Mary Wilder Tileston. It was originally published in 1884. Mom's copy was an edition published in 1934, by coincidence the year she was born. Each page has one or two Bible quotes at the top, usually a scrap of poetry (almost always religious) in the middle, and one or two additional quotes at the bottom. This book was Mom's constant companion — she kept it by her bedside or with her, her place marked by a colorful embroidered bookmark she'd brought back from one of the refugee camps she'd visited. It wasn't just the writing but the physical book itself that gave her comfort — the fact that this very book had provided inspiration to people before her and would do so for people after. This is the book that makes me think of her the most.


And if I could share another book with her? That would be whatever we had heard about or read about today. Mom would have loved to discuss the latest books by writers we loved, like John Irving and Toni Morrison. Or something we noticed in the weekend's book reviews, like I Am an Executioner by Rajesh Parameswaran [A Summer 2012 Discover pick. -Ed]. Mom and I had wonderful conversations about classics that we read and re-read; but what I loved most was discovering new books and new authors together.


What have reactions been to the idea of the book?


When I first told friends that I was writing the book, some said, "Oh that's terrific — that will give you closure." But I found myself saying to them that I didn't want closure — in fact, I wanted the opposite: I wanted to continue the conversation.


After you finish a great book, like David Copperfield, that's not the last time you think or talk about David or Little Emily. Those characters stay with you all your life. I talk to David Copperfield all the time. And somewhat similarly, I talk to my mother too, in all sorts of moments, including when I'm thinking about a book she loved.
But of course, it's all quite complicated. Whenever I'm experiencing grief, I'm also remembering — which gives me great pleasure. And when I'm remembering, I'm also experiencing grief. One of the things Mom taught me was this: "You don't have to have one emotion at a time."


When people hear about the book, it often prompts them to talk about their own experiences. I'm finding that a lot of people really want to talk about death and dying — and really want to remember and tell stories about people they loved who aren't alive anymore. And even when expressing their own fears and sadness, or sharing painful memories, there's often great joy in remembering and sharing.


Who have you discovered lately?


The Headmaster's Wager by Vincent Lam. I can't stop talking or thinking about this novel, set, mostly, in Saigon in the 1960s. It's the kind of historical novel that first made me love fiction, chronicling decades in the lives of its complex, fascinating, very flawed characters. This novel gave me a new perspective on what we call the Vietnam War — and also on war in general. Lam portrays a community that tries to stay apart from the surrounding conflict, and, as a result, is drawn into the core of it. The prose, the descriptions, the observations, and the twists of plot astonished me — but more than anything, I'll remember the characters, and how their lives were altered by the chances they took and by the chaos around them.
Cheers, Miwa
---

Miwa Messer is the Director of the Barnes & Noble Discover Great New Writers program, which was established in 1990 to highlight works of exceptional literary quality that might otherwise be overlooked in a crowded book marketplace. Titles chosen for the program are handpicked by a select group of our booksellers four times a year. Click here for submission guidelines.