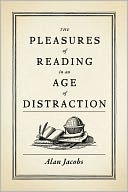 On this day in 1616 both William Shakespeare and Miguel de Cervantes died, prompting UNESCO to declare today World Book Day. April 23 is also the generally accepted date of Shakespeare's birth, adding further reason to honor the date. (On the other hand, some say that Cervantes really died on April 22; and in any case, the claim that both he and Shakespeare died on the same day is misleading, since it relies on a Gregorian-Julian calendar conversion.)

The list of other literary greats tied to this day includes Rupert Brooke (died, 1915), Hallodor Laxness (born, 1902), possibly Vladimir Nabokov (born, April 22 or 23, 1899), and William Wordsworth (died, 1850). Wordsworth's first fame had come almost a half century earlier, and since 1843 he had been Poet Laureate. His death was mourned nationally, and among the many famous persons who went to the funeral was Matthew Arnold, whose poem "Memorial Verses, April 27, 1850" commemorates the occasion. Arnold says that whereas Byron's death was a blow to the power of feeling — "When Byron's eyes were shut in death, / We bow'd our head and held our breath" — and Goethe's death was a blow to wisdom — "When Goethe's death was told, we said: / Sunk, then, is Europe's sagest head" — nothing could compare to the loss of Wordsworth:
…He laid us as we lay at birth
On the cool flowery lap of earth,
Smiles broke from us and we had ease;
The hills were round us, and the breeze
Went o'er the sun-lit fields again;
Our foreheads felt the wind and rain.
Our youth returned; for there was shed
On spirits that had long been dead,
Spirits dried up and closely furl'd,
The freshness of the early world….
Those responsible for the upcoming Screen-Free Week (formerly, Turn Off the TV Week) might consider moving their campaign's start date from April 30 to today, in order to have it coincide with World Book Day. Given the escalating obesity rates and the studies linking reduced reading to lower test scores, the organizers might take Wordsworth's "The Child is father of the Man" as their campaign slogan.
---
Daybook is contributed by Steve King, who teaches in the English Department of Memorial University in St. John's, Newfoundland. His literary daybook began as a radio series syndicated nationally in Canada. He can be found online at todayinliterature.com.