To honor the 50th anniversary of its capital city, books that deliver the sounds and stories of Brazil.
---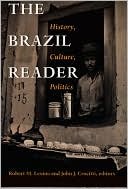 The Brazil Reader: History, Culture, Politics
Edited by Robert M. Levine and John J. Crocitti
The everyday lives of Brazilians—from sexuality to architecture and everything in between—and the rich, multicultural history of South America's largest and most diverse country are revealed in this collection of letters, photographs, interviews, legal documents, visual art, music, poetry, fiction, reminiscences, and scholarship.
---
By Jorge Amado
Brazil's answer to Charles Dickens, Amado keeps mutliple plots on the boil (a migrant worker serves as a change agent; a colonel is so very unhappy to find his wife in bed with another man) in this grand novel set in the compact, yet complex society of a small Brazilian town.
---
By Machado de Assis
Assis brilliantly imagines the memoirs of a wealthy, nineteenth-century unremarkable Brazilian written after his supposed death. Published in 1881 and made up of 160 short chapters, Assis uses surrealism and satire to pointedly skewer the follies of a Brazilian society still emerging from the burdens of the colonial era.
---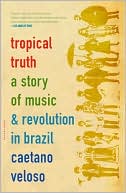 Tropical Truth: A Story of Music and Revolution in Brazil
By Caetano Veloso
Singer/songwriter Veloso has been a cultural force in Brazil for more than 35 years and is a founder of tropicalismo, the post-bossa nova sound that raged in the '60s. The personal history of this internationally renowned musician is stuffed with political and literary inspirations and references that create a beautiful mosaic of Brazilian society.
---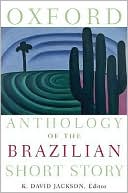 The Oxford Anthology of the Brazilian Short Story
Edited by K. David Jackson
Jackson, a professor of Portuguese at Yale University, gathers together the best Brazilian short fiction from the late nineteenth century to the present. The collection shows off the modern Brazil as seen through the eyes of J. M. Machado de Assis, Clarice Lispector, Joao Guimaraes Rosa, and 34 others.