We think of books as sources of entertainment, or vehicles for information – but they can also be vital supports in dark moments. For Breast Cancer Awareness Month, we asked our readers what happened when they got a tough diagnosis—how did they feel? To whom did they turn? What was their biggest source of comfort? Family and friends played a huge role — but so did books. Lots of them. The Bible, Koran, and other spiritual titles were among the most frequently mentioned. But the range of books mirrored a huge range of readers: everything from the very practical to pure escape; from battle stories of others facing cancer to facing the toughest questions of our lives. We've broken readers' picks into some helpful categories that highlight the many uses a good book when it matters, whether for getting the facts, finding inspiration, pondering the meaning of it all – or enjoying a welcome distraction. We'd love to hear from you too. Which books are of comfort to you during tough times? Let us know on Facebook or Twitter, #thisbookhelpedme
I Need Information Now: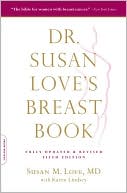 Dr. Susan Love's Breast Book, Susan Love
The classic, A-Z, everything you ever wanted to know about breasts but didn't remember to ask your doctor when you were in the office.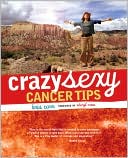 Crazy Sexy Cancer Tips, Kris Carr
The actress and photographer took serious notes about everything she needed to know, and got the best of what others discovered as well. Tips from people in the trenches, fighting cancer in their own bodies.

The Not-So-Scary Breast Cancer Book, Carolyn Ingram, Leslie Gebhart, Mary Clark
Sisters Carolyn and Leslie were both diagnosed with cancer and when they went to look for something to read they couldn't find the book they needed to help them navigate the immediate medical issues and longer-term impact on health. This is the book they wished they'd had.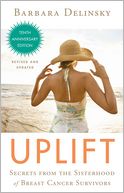 Uplift: Secrets from the Sisterhood of Breast Cancer Survivors, Barbara Delinsky
There's plenty of information on dealing with the medical profession, but not so much on how to deal with the rest of your life: work, foods that don't kill your stomach during chemo, romance, feeling out of control. Delinsky gathered the wisdom of those who have been there already.

There's No Place Like Hope, Vickie Girard, Dan Zadra
Girard had cancer and has stepped up to empower the patient through her work with Cancer Treatment Centers of America and The American Cancer Society.
Others with Cancer:
Why I Wore Lipstick to My Mastectomy, Geralyn Lucas
You don't expect a cancer diagnosis at 27 and the beginning of a hot career in television. Nor do you expect to lose your looks and vibrancy. But she came out the other end wiser, stronger – and a mother.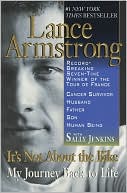 It's Not About the Bike, Lance Armstrong
In spite of it being not about the bike, Armstrong made history in his come back. There's a generation of kids already who might not remember he almost died of cancer before winning the Tour de France a record seven times.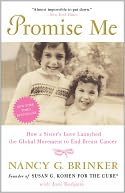 Promise Me: How a Sister's Love Launched the Global Movement to End Breast Cancer, Nancy G. Brinker, Joni Rodgers
The story of two breast cancer diagnoses and the love between sisters that launched the Susan G. Komen Foundation and Race for the Cure.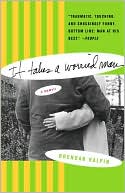 It Takes a Worried Man, by Brendan Halpin
What happens to a man when his young wife is diagnosed. This is the book for caretakers.
Cancer Made Me a Shallower Person, Miriam Engelberg
A memoir in comics. You gotta laugh, at yourself, and especially in hard times.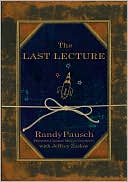 The Last Lecture, Randy Pausch
Favorite Carnegie Melon professor delivers his last lecture, after being diagnosed with terminal cancer. It's not about the outcome, but how you live your life and face the tough stuff.
Inspiration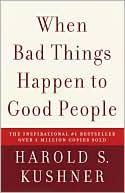 When Bad Things Happen to Good People, Harold S. Kushner
Still a classic, and the best weapon to combat drowning in "why me"?
Chicken Soup for the Surviving Soul, Jack Canfield, Victor Hansen, Amy Newmark
Collected stories of those who fought and won, from the massively bestselling series.
Tuesdays with Morrie, Mitch Albom
Albom's conversations with a favorite professor who faced his own death by offering his former student a master class in life.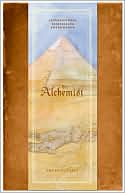 The Alchemist, Paulo Coelho
The spiritual fable no one seems ever to get enough of.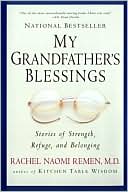 My Grandfather's Blessings, Rachel Remen, MD
Stories of compassion and healing from a doctor who counsels chronically and terminally ill patients.

You Can Heal Your Life, Louise Hay
The classic mind-body book of healing.
Love, Medicine, and Miracles, Bernie Siegel, MD
Harvard M.D. discovers there's more to healing than his training ever prepared him for.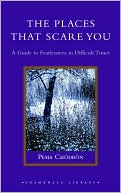 The Places that Scare You, Pema Chodron
Wife and mother becomes a serious meditator and guides readers through facing their biggest fears.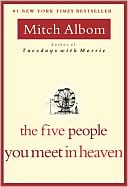 The Five People You Meet in Heaven, Mitch Albom
After Tuesdays with Morrie, Mitch Albom wrote this uplifting fantasy about the possibility of learning the true meaning of your life.
Wherever You Go, There You Are, Jon Kabat-Zinn
Mindfulness master and founder of the Stress Reduction Clinic at Massachusetts General Hospital demonstrates the relief of being here now.
Traveling Mercies: Some Thoughts on Faith, Anne Lamott
Lamott claims the two best prayers she knows are: "Help me, help me, help me" and "Thank you, thank you, thank you." She has a friend whose daily devotion is "Whatever," and whose evening prayer is "Oh, well." An irreverent but devoted writer.

Eat Less Cottage Cheese and More Ice Cream: Thoughts on Life, Erma Bombeck
Bombeck's reflections when asked what she would do if she had life to live over again.
Pondering the Big Questions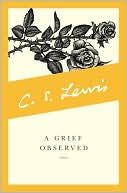 A Grief Observed, C.S. Lewis
Written after the tragic death of his wife, this work from one of the greatest writers on the subject of faith documents how he questioned his own.
No Death, No Fear, Thich Nhat Hanh
Nominated for the Nobel Peace Prize by Martin Luther King, the venerable Vietnamese Buddhist monk offers a deep look into the nature of reality.
Cloister Walk, Kathleen Norris
A Benedictine lay practitioner takes a practical look at integrating spirituality into daily life.
The Elegance of the Hedgehog, Muriel Barbery
The philosophical novel that leaves no stone unturned by reason.
Necessary Losses, Judith Viorst
Facing the fact that loss is a part of every stage of life, why we need it, how it helps.
The Divine Comedy, Dante
This medieval vision of the grand scheme — heaven, hell, and in between — still has the power to make you think.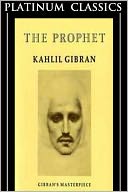 The Prophet, Khalil Gibran
The philosophical meditation on love, marriage, joy and sorrow, time, and friendship that has launched millions on a spiritual search since it was published in 1923.
Spiritual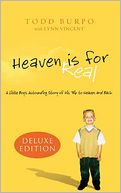 Heaven is for Real, Todd Burpo with Lynn Vincent
The four-year-old son of a minister visits long-dead relatives while under anaesthesia, awakening with an inspiring vision.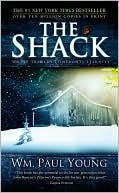 The Shack: Where Tragedy Confronts Eternity, William Paul Young
The runaway bestselling novel: man gets note from God inviting him back to the place he's sure his daughter was brutally murdered. He goes. Life changes.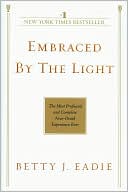 Embraced by the Light, Betty J. Eadie
The experiences of a woman who apparently died right after surgery but returned to tell what she saw while she was "gone."
Calgon, Take Me Away…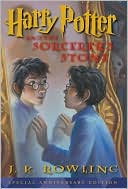 Harry Potter, JK Rowling
Hogwarts School is about as far from hard reality as you can get, and you don't even have to know how to Apparate to get there.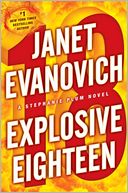 Explosive Eighteen, Janet Evanovich
This series is a favorite—it's hard to worry about your own situation when you're totally absorbed in a bounty hunter Stephanie Plum's chaotic life.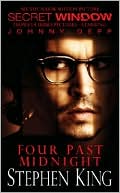 Four Past Midnight, Stephen King
If you're already scared, sometimes the best remedy is getting scared about something else.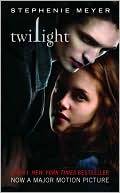 Twilight, Stephenie Meyer
Ditto.
Reading as Comfort Food
Stories of inspiration and triumph. Who doesn't need that?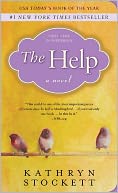 The Help, Kathryn Stockett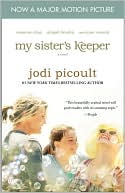 My Sister's Keeper, Jodi Picoult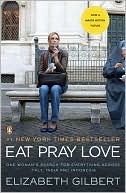 Eat Pray Love, Elizabeth Gilbert
The Secret Life of Bees, Sue Monk Kidd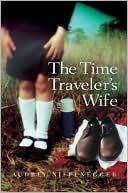 The Time Traveler's Wife, Audrey Niffenegger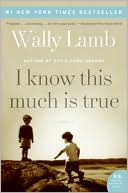 I Know This Much Is True, Wally Lamb