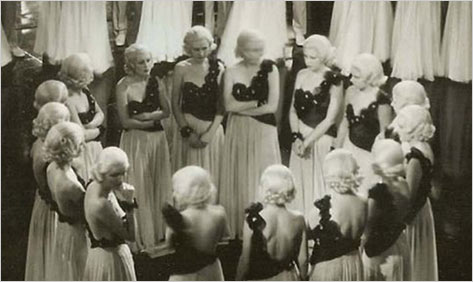 In A Star Is Born,Judy Garland sings that she was born in a trunk in the Princess Theater in Pocatello, Idaho.That might not have been literally true of Busby Berkeley, but he came close:as the son of Frank Enos and Gertrude Berkeley, a pair of traveling players whoheadlined in melodramas from Kansas City to Honolulu, he was destinedto a life in show business. And that life, as Jeffrey Spivak shows in hisfannish but workmanlike biography Buzz:The Life and Art of Busby Berkeley (Kentucky), was as full of dazzling highs and lurid lows as any melodrama could be.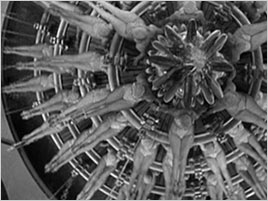 In the 1930s and 1940s, Berkeley created one of the most distinctivebodies of work in American cinema. Even today, his name is synonymous with thetype of elaborate, often surreal dance numbers he choreographed in movies like Babes in Arms, 42nd Street,and Gold Diggers of 1933. Berkeley was the first "dancedirector," as his credit usually read, to break the conventions of thestage musical and create patterns of bodies and movement that only the cameracould capture: overhead shots of dancers arranged in pinwheels, endless linesof chorus girls kicking or diving. His motto could have been "more ismore," and the concept of bad taste was alien to him. He saw nothingwrong, in the Carmen Miranda musical TheGang's All Here, with staging a number ("The Lady in the Tutti FruttiHat") that featured rows of girls "holding five-foot plastic (andunashamedly phallic) bananas over their heads…[as] Buzz's camera rises, dips,and tilts in glorious abandon like a drunkard on ice."
Beyond the comedy and vulgarity, however, there is oftensomething disturbing, even fascistic, about the way Berkeley manipulates the human body. Afterall, his first experience directing big groups in motion came in World War I,when he designed parades in the army. It comes as no surprise to learn fromSpivak that Joseph Goebbels was a fan of Berkeley's,or that Leni Riefenstahl said that she had learned from his Warner Brothersmusicals when designing the Nurembergrally sequences in Triumph of the Will.
Spivak, who offers descriptions of each of Berkeley's filmed routines and has read allhis clippings, adds two characteristic details about the filming of "TheLady in the Tutti Frutti Hat." The first is "how happy Buzz wasriding shotgun on the boom" as the camera swooped over the dancers' heads.He loved urging the camera to ever more athletic feats, and repeatedly clashedwith studio bosses over his demands for revolving sets, monorails, and hugeswimming pools, as well as his habit of cutting holes in the soundstage roof togain a higher vantage point. The second is that Carmen Miranda was almostdecapitated by that boom, when it overshot the mark and knocked some fruit fromher famous hat. In his pursuit of spectacle, Berkeley drove himself and his performersbeyond the limit: he thought nothing of making dancers work for 22 hours at astretch, and his tricky water stunts almost killed Esther Williams on twoseparate occasions.
Berkeley'srecklessness was fueled by his alcoholism, and it came to a head on the nightof September 8, 1935. Driving home drunk from a Hollywoodparty, he swerved into oncoming traffic, causing an accident that killed fourpeople. Warner Brothers got him the best defense lawyer in Hollywood, and he was acquitted after severaltrials. But he was tarred forever as a wild man, and more and more people foundit impossible to work with him. By the early 1950s, Spivak shows, he was out ofwork and largely out of money—his many divorces and run-ins with the IRS hadsquandered his big paychecks, and he retired to a modest home in Palm Desert. He lived until 1976, long enough to become a Hollywood legend, and spent his last years picking upawards and film festivals, but it didn't make him happy. As always, he wouldrather have been working.
---
Footnotes: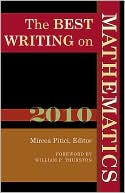 The editors of The Best Writing on Mathematics 2010 (Princeton) promise that you don't have to be a mathematician to appreciate-or understand-the pieces in this new anthology, which deal with "the history, philosophy, teaching, and everyday occurrences of math, and take readers behind the scenes of today's hottest mathematical debates.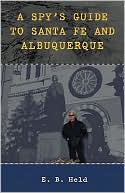 We're used to imagining Soviet spies eavesdropping on phone lines in Washington or passing secret documents in Berlin. But according to E.B. Held, a retired CIA officer, the state of New Mexico was an equally important front in the Cold War. In A Spy's Guide to Santa Fe and Albuquerque (University of New Mexico), Held shows how KGB and CIA agents battled over atomic secrets and assassinations in the border state.
The latest volume of the New Encyclopedia of Southern Culture covers Sports and Recreation (University of North Carolina), exploring the distinctive Southern origins of sports like NASCAR, famous Southern sports stars like Hank Aaron and Michael Jordan, and regional attractions like Dollywood, as well as less strenuous pastimes like county fairs and "porch sitting."