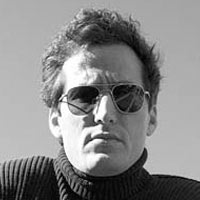 Charlie LeDuff is a seasoned reporter in the old tradition: observant and inquisitive in dogged pursuit of hard truths. Such hard-nosed reportage earned him a Pulitzer Prize in 2001 for his New York Times series entitled "How Race Is Lived in America" and the publication of his 2007 hit, US Guys: The True and Twisted Mind of the American Man. After tenures at the Times and the Detroit News, LeDuff joined up with the Discovery Channel and Detroit's WJBK news team to pursue on-air participatory journalism, in which he's served as everything from rodeo star to Appalachian preacher to interim supermodel. His new book, Detroit: An American Autopsy, is a bestseller on arrival, cutting to the heart of the Rust Belt with unforgettable firsthand accounts from a diverse citizenry working to repair their proud and artful metropolis. This week, Charlie recommends a superb range of Detroit-set books, highlighting the rich and varied culture within Motor City limits.


---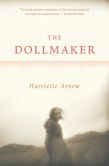 The Dollmaker
By Harriet Arnow

A sweeping novel about the Nevel clan, a Kentucky family who leave their country holler for the savage factory life of wartime Detroit. Packed with history, dialect, and imagery, it is Arnow's masterpiece. Almost lost in time, The Dollmaker was runner-up to Faulkner's The Fable in 1955 for the National Book award. A gem waiting to be rediscovered.

---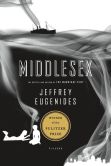 Middlesex
By Jeffrey Eugenides

Another American masterpiece tracing the history of a Greek family from the war-torn islands of the Mediterranean to the dark, smoke-filled skies of Detroit. The narrator, Cal Stephanides, is a hermaphrodite, but this book is less about sexuality than about an immigrant family's assimilation into America. Middlesex was awarded the 2002 Pulitzer Prize for Fiction.
---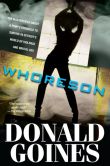 Whoreson: The Story of a Ghetto Pimp
By Daniel Goines

Born in Detroit to black, middle-class parents who ran a laundry, Goines didn't live up to it. He began writing fiction in Jackson State Penitentiary, where he penned Whoreson. It is a raw, hard story of a prostitute's son who grows up to be a pimp. The king of black pulp, Goines wrote sixteen novels in five years. He was shot dead at his typewriter in 1974.

---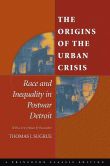 The Origins of the Urban Crisis: Race and Inequality in Postwar Detroit
By Thomas Sugrue

A must-read for anyone who truly wants to understand the roots of the postwar decay of Detroit. Deeply researched and easily readable, Sugrue's book cleanly dissects the simplistic misconception that Detroit's rot began with the riots of 1967. Race, mechanization, and globalization — a story of modern America.

---

The Detroit Almanac
Edited by Peter Gavrilovich and Bill McGraw

The most thorough and entertaining reference book on Detroit and its history, period. Full of photographs and ephemera, it spans the Indian Wars, the Model T, the Purple Gang, and the Crack War. My copy is dog-eared and splitting at the spine. Should take my own advice and get a new, updated copy.
---
Additional recommendations from Charlie:

The Americans by Robert Frank
Devil's Night and Other True Stories of Detroit by Zev Chafets
The Autobiography of Malcolm X, as told to Alex Haley
The Quotations of Mayor Coleman A. Young
City Primeval: High Noon in Detroit by Elmore Leonard