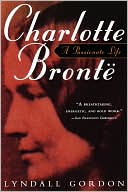 October 16: Charlotte Brontë's Jane Eyrewas published on this day in 1847. It was a hit with most critics, and a fastseller at the bookshops, requiring a second edition within a few months. Thisgave occasion for Brontë's now-famous "Preface to the Second Edition,"in which she hits back at those reviewers who had attacked Jane and Rochester'sextra-marital romance as "low behavior," and attacked the author fordaring "to trample upon customs established by our forefathers, and longdestined to shed glory upon our domestic circles." To these "timorousor carping few," Brontë (still as the pseudonymous "Currer Bell")issued a reminder of "certain simple truths":
Conventionality is notmorality. Self-righteousness is not religion. To attack the first is not toassail the last. To pluck the mask from the face of the Pharisee, is not tolift an impious hand to the Crown of Thorns. These things and deeds arediametrically opposed: they are as distinct as is vice from virtue. Men toooften confound them: they should not be confounded….
In the last paragraphs ofher Preface, Brontë goes on from criticizing her critics to praising WilliamMakepeace Thackeray, because he had highly complimented Jane Eyre and "because to him—if he will accept the tribute ofa total stranger—I have dedicated this second edition." Brontë came toregret not only the criticism, which fanned the critics' flames, but thepraise: Thackeray was such a total stranger that Brontë knew nothing of hisprivate life—how his wife had gone insane after four years of marriage, and hadto be confined for the next fifty years. Unlike Rochester, Thackeray remained ade facto widow for the rest of hislife, despite falling in love with another Jane—Jane Brookfield, wife ofThackeray's friend, Reverend William Brookfield, who eventually censuredThackeray for the same low behavior that the critics had censured in Jane Eyre.
---
Daybook is contributed by Steve King, who teaches in the English Department of Memorial University in St. John's, Newfoundland. His literary daybook began as a radio series syndicated nationally in Canada. He can be found online at todayinliterature.com.